One of your company's primary objectives should be to improve its SEO. Boost your SEO by having your website rank highly in search engines. Individuals will be more likely to visit your website as a consequence of this, resulting in more customers for your business. In our most recent article, we go through the best tactics to boost SEO with third party reviews.
What is search engine optimization, or SEO?
The technique of optimizing a website for the search engines is known as "search engine optimization" (SEO). It is the process of improving the search engine visibility of your website. The better the SEO of your website, the higher it will rank in the search engine rankings.
If someone searches for "What is Lead Generation," for example, and your website's SEO is done properly and includes relevant content, you might appear in the results. If your SEO isn't done properly, you will be less likely to appear in searches. In Dubai, you may work with a reputable SEO firm.
Tips to Boost Your SEO with Third Party Reviews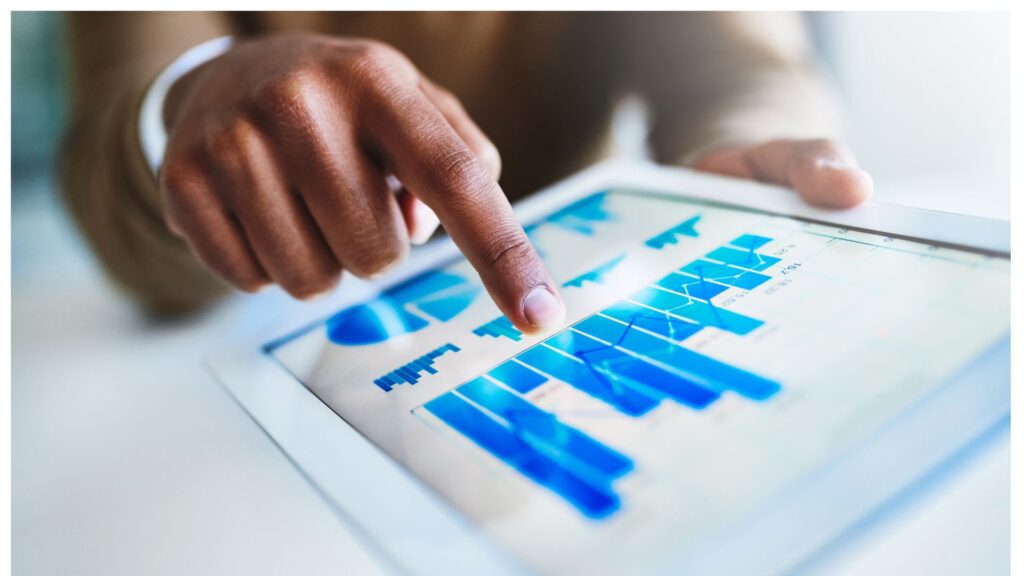 However, as compared to first-party evaluations, third party reviews may appear more credible to a searcher. It's uncommon for a corporation to display negative comments on its website, after all.
Give your whole website your full attention.
Many people will advise you that the content on your website should be optimized for search engines. You must, however, use the services of a local SEO firm to guarantee that your whole website is correctly optimized. If you don't pay attention to the little details, the search engines will penalize your website. The more you discuss keywords on your website, the greater your chances of ranking higher in search engines are. With help from an SEO firm in Dubai, you can swiftly improve your business's SEO.
Here are some simple ways to ensure that your keywords show up on your website:
It is a good idea to include keywords in the title and visuals.
Use keywords on the About Page and Home Page of your website.
Keyword use in title pages
Improve Your Review Rating
Relevance, proximity, and prominence are the key criteria that determine local search results. The word "prominence" refers to a company's level of recognition. It links the number of reviews it receives and what consumers think of it.
When ranking for local queries, Google considers the quantity of reviews and the average rating. Positive reviews and ratings might improve your company's local standing. You may take a few actions to improve the overall rating of your company locations.
To begin, ask clients who have had a positive experience with your business for feedback. They're motivated not just by a favorable encounter with your organization but also by a desire to help you improve your rating.
Use social media to promote your business.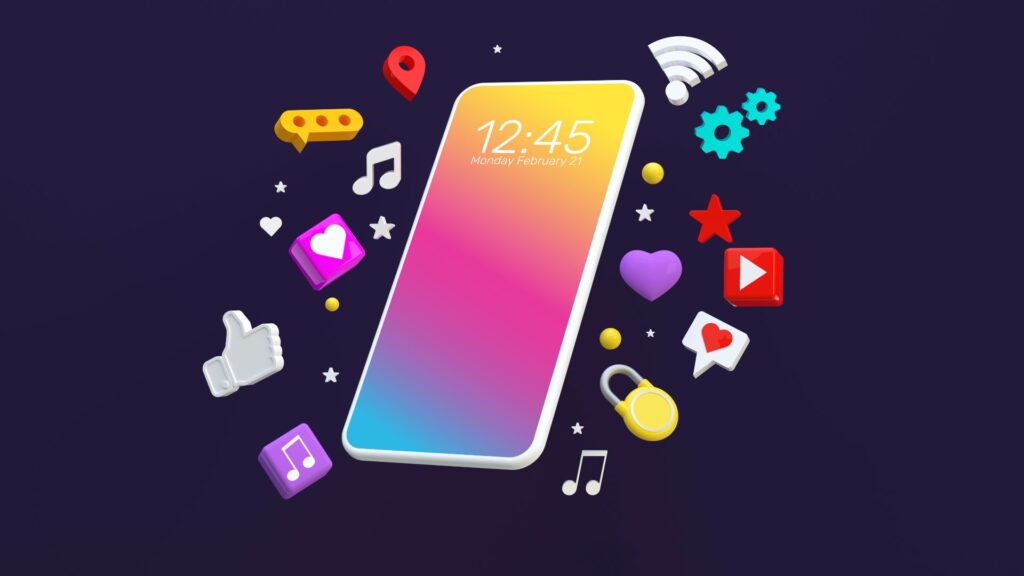 Nowadays, almost everyone uses social media. Get your company onto social media as quickly as possible if you haven't already. It's an excellent way to get your company in front of a large audience. It also has a huge impact on your business's SEO. The popularity of an article may rise if one publishes it on a website and then shares it on Facebook. It will help you improve your company's search engine rankings and make local SEO much simpler.
Pay special attention to the number of reviews you write.
Think about this: you're on vacation in a new city and need to pick a restaurant that's close by for supper. Would you rather go to a restaurant with ten or one hundred reviews, both with an overall star rating of four?
You'd probably choose the restaurant with the most ratings since it looks to be more reliable. A strong review-gathering strategy may bridge the gap between having too few reviews and enticing new clients. It might also help validate your organization in search engines.
The best way to get consumers to leave a review is to ask them. If your customers have joined up for your text or email marketing campaign, request a review as soon as possible while your firm is still fresh in their minds.
After a customer has finished their appointment with a service-based company that utilizes online booking systems, they should get an automatic communication (text, email, etc.) asking for honest feedback about their experience, as well as a direct link to post a Google review.
Examine the content of your testimonials.
To serve searchers with reliable and timely results, Google continues to depend on business data. Some of this information, such as the location of your company, may be derived from the review text.
A favorable review from a local consumer also signals to Google that your company is trustworthy. Third party reviews can boost your SEO: visibility and reputation while driving more traffic to your website.
Sites gain legitimacy as a result of user reviews.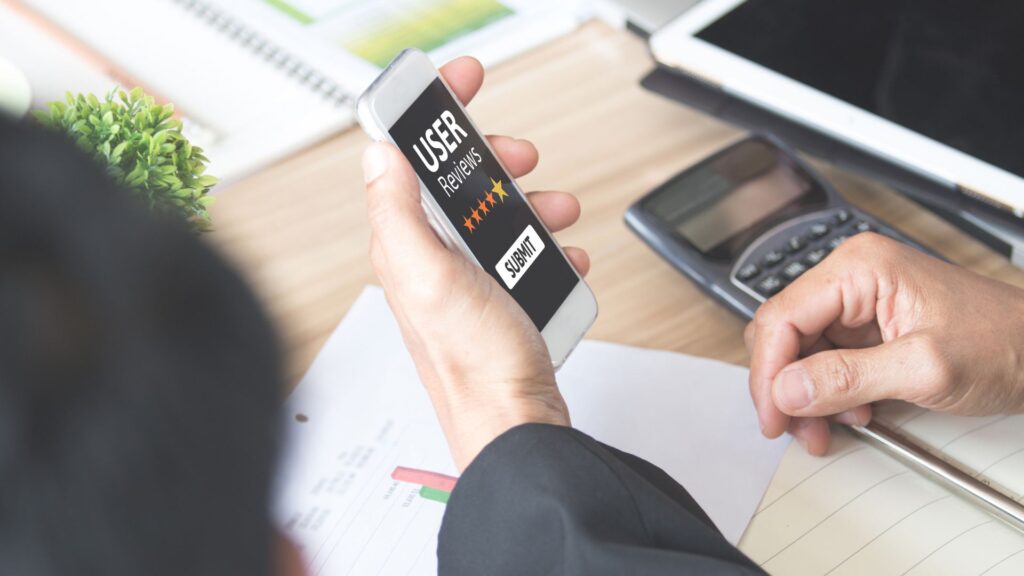 However, saying it is frequently simpler than doing it. It could be difficult to distinguish between them if your competition all wants the same thing. Having a high number of reviews, on the other hand, might help you look more trustworthy to potential customers. Even low ratings are better than no ratings at all. If a firm has no reviews or has little web presence, many clients may be wary.
Having a large number of reviews on your site may help make it look more professional and respectable to prospective customers as well as Google. Reviews will be used by Google to judge how relevant or useful your site is for certain keywords.
Pay special attention to the speed with which you review your work.
Review velocity refers to the frequency at which fresh reviews are received. A consistent inflow of fresh reviews can help your company grow. Customers prefer to read fresh reviews in order to learn more about your business since they believe previous evaluations are no longer relevant.
To preserve a steady supply of up-to-date assessments, send a follow-up email or SMS to delighted clients, inviting them to offer feedback.
Third Party Reviews Can Help Your Local SEO
Third party reviews are an indicator of a company's reliability for internet enterprises. They have a lower level of control than reviews that show up immediately on your website. The amount and regularity of third party reviews are important local SEO signals since more positive reviews will likely boost your company's local position. Any business's place in their local SEO strategy may be determined with the aid of an SEO company in Dubai.