Do you often feel frustrated when a website is slow, clunky, and takes forever to load? This scenario is all too familiar, and you are not alone. But have you ever pondered over the reason that causes this delay?
Well, it is typically the large, unoptimized images that slow down the page load times. And this is where image optimization comes in!
Since images are heavy content, optimizing them for the best website performance is important. Your website loading speed plays an important role as a ranking factor in Google's algorithm. This signifies how important it is to optimize the images.
So let's dive in to understand what exactly image optimization is, how it works, and why it is essential for your website.
What is Image Optimization?
In simple words, image optimization makes the images look immaculate on every device and doesn't hinder web performance. This process ensures the image is delivered in the smallest possible size while keeping the right size, dimension, format, and resolution.
You only need to consider a few steps to effectively optimize images. They include format selection, compression, and image resizing. Let us see each step in detail.
Choose the Image File Type
Once you create an image, you will have many different formats to save your file. Choosing an incorrect format might lead to blurry or incorrectly displayed images. Consider using file types like JPEG, PNG, GIF, raster, TIFF, AVIF, and WebP.
However, the most useful among these is JPEG, which allows the smaller image size for high-quality images. PNG, on the other hand, can be used for transparent images or ones with a lot of text.
The smaller image size will protect the website speed, which is best delivered by JPEG and PNG. The rest of the file types typically slow down the loading speed of your website.
Compress the Images
Compressing the images converts the large files to smaller ones, making them easier to load. Various tools can be used to compress the images to your desired size.
The compression is of two types: lossless compression and lossy compression. A lossless one is the best, as it preserves almost all your data. Consider how you want to use the image and then compress the image accordingly. 
Use Keywords to Name Your Image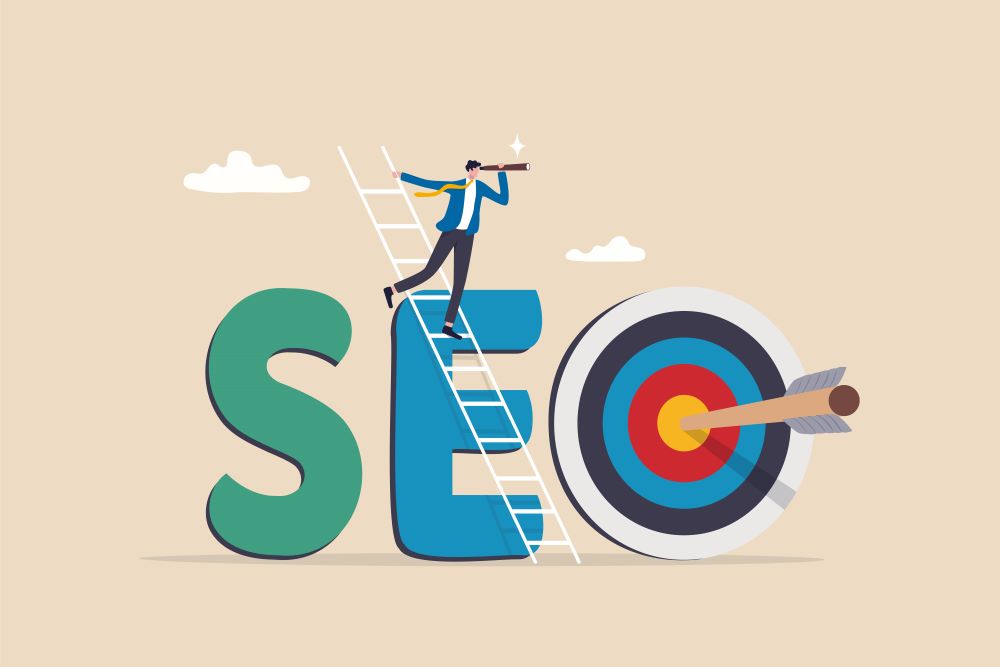 Alternate image text is basically the description of the image that search engines use to determine the relevancy of an image. Visually-impaired users with screen readers also find them helpful as their devices read this aloud for their accessibility.
Take Alt text as an SEO opportunity and try to fit a keyword there. This will help the search engine know that image is relevant to the query.
Image Names and Descriptions
Image names and descriptions give users and search engines more information about the image. Instead of writing any random number or word, name your file with a concise description of the image to make them more visible to search engines.
Mobile Friendly Images
Half of the web traffic worldwide comes from mobile phones. Therefore, it is necessary to optimize visuals for mobile phones. A correctly compressed and the right format of image will make it more accessible on phones and tablets. Ensure that the composition and design elements of your images go well on mobile phone screens.
The Benefits of Image Optimization
Now that we understand what image optimization is and how it's done, let's dive in to understand why it is essential.
Enhances User Experience
The visitor's experience of your page highly depends on the page speed. Optimized images enhance the user experience as they prove to be more useful and relevant for visitors. The search engine scans the image title, description, and alt text to find relevance; hence they are important SEO elements. 
Though these things might not be visible on the page, they are busy benefitting your on-page SEO for a better user experience.
Improves Page Speed
Your website should load in less than three seconds. After the 3 seconds, the bounce rate increases by 32%, which goes up to 123% after 10 seconds. For a page to load fast, the content on the page should be able to display quickly.
This site speed is also a ranking factor on search engines. Slow page loading will negatively affect your indexing.
Since images are heavy pieces of content, they play a role in determining page speed. Therefore, it is necessary to compress and use the right format of images to load quickly. Smooth page loading helps improve user experience. 
Helps Increase Revenue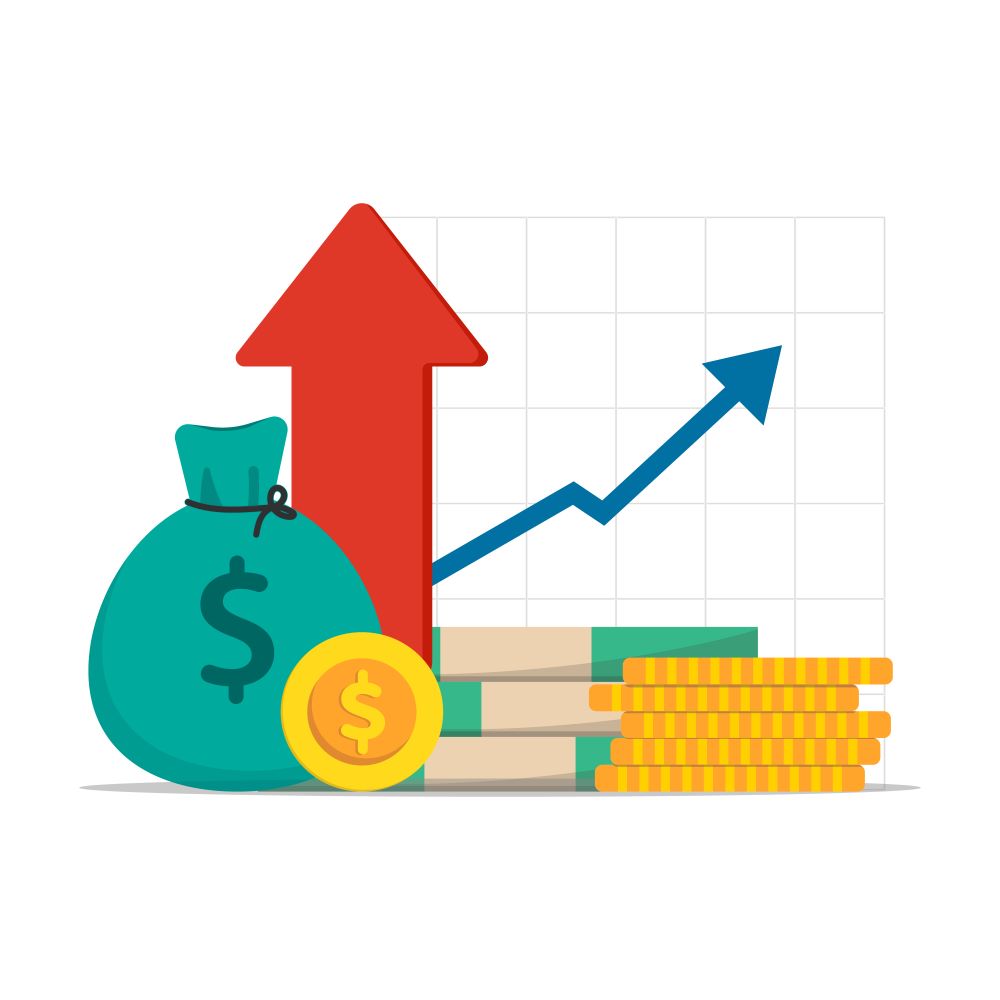 While the content on your website plays an important role in driving revenue, we cannot deny the importance of engaging images that can help you stand out. They help explain things and offer another perspective, which ultimately helps increase conversions and leads.
Well-optimized images can be seen quickly by the customers, thereby making the experience outstanding for the audience. High-quality products also help customers build trust in your business.
When the page speed is faster, having quality content and engaging images, you will automatically see an increase in conversion rate. All these collectively compel a customer to make decisions faster.
Helps Boost Website SEO Ranking
Image optimization also helps in boosting SEO ranking. Search engines consider a number of factors while ranking websites, among which images and their description also play an important role.
Optimized images reduce the page load speed, enhancing the user experience. Also, when you add images to your website's sitemap, it is easily discovered by search engines. When image optimization is done in conjunction with other SEO practices, it gives fruitful results by boosting website SEO ranking.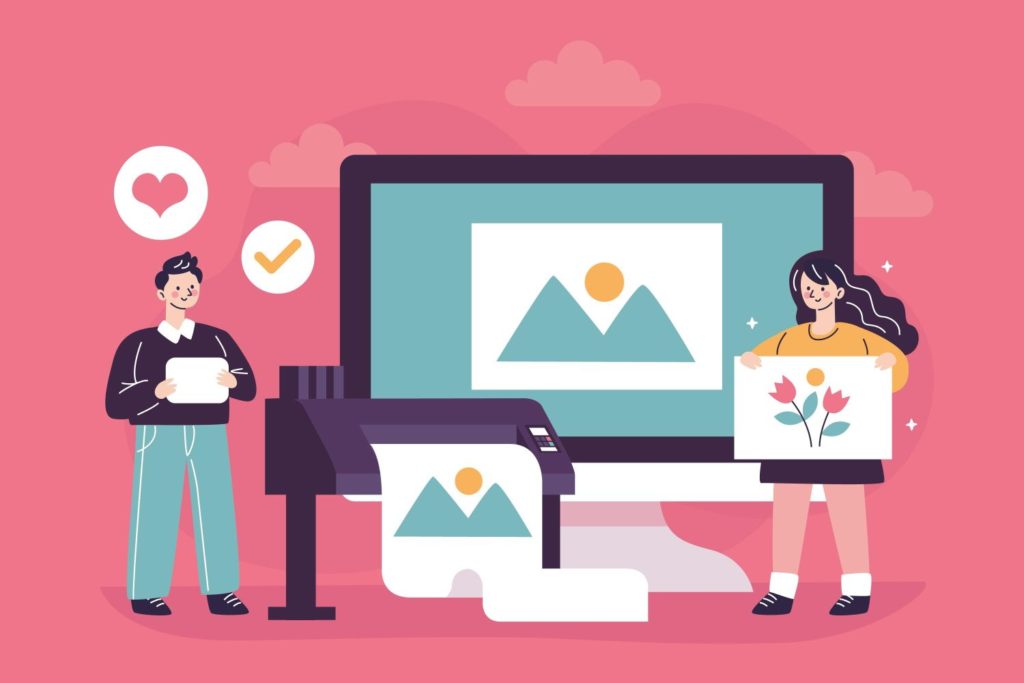 Final Thoughts
Image optimization is not just about compressing and reducing the size of images. It's about enhancing the user experience, making your website faster, and boosting its rankings on search engines. It is a very crucial step in ranking your website. Therefore, you shouldn't hesitate to invest in image optimization for fast and engaging results.
Now that you fully understand what image optimization is and how it works, it's time you implement the above-mentioned steps and enhance the customer experience.
All set to grow your online visibility? Try Sleek Web Designs. We can help bring the right traffic to your website by providing local SEO services. Our years of experience ensure we develop a strategy unique for your website with great results. 
Get in touch with us to learn more about our services.  
Guest Post by Ivy Attie of Stockphotos