Are you uncertain about where and how you can find reviews for your local business? After all, this post answers your issue. Read on to learn more.
An Overview of Local Business Reviews
So, why are company reviews and review sites so important? In fact, more than 93 percent of buyers consult online reviews before making a purchase decision. To keep enticing new clients, businesses are being pushed to acquire more reviews on review websites. Furthermore, we are continually solicited to submit a review for practically every transaction we undertake as customers.
The Relevance of Reviews
There are two major reasons why reviews on review sites are so important. Online reviews are no laughing matter (as much as there are endlessly hilarious and entertaining reviews out there). As a result, companies should pay attention to the top review sites.
Businesses are generally hesitant to control consumer reviews on company review sites for fear of ending up in one of the following scenarios:
getting no customer feedback.
There are no current online customer reviews.
getting unfavorable customer reviews on the internet.
or the company just has unmanaged online reviews on a variety of review platforms.
Unfortunately, since reputation drives conversion, these firms are losing out and damaging their companies as a result of their inactivity. Do you want to learn more about how to manage your reputation? Continue reading.
1. Local business reviews provide firms with vital feedback.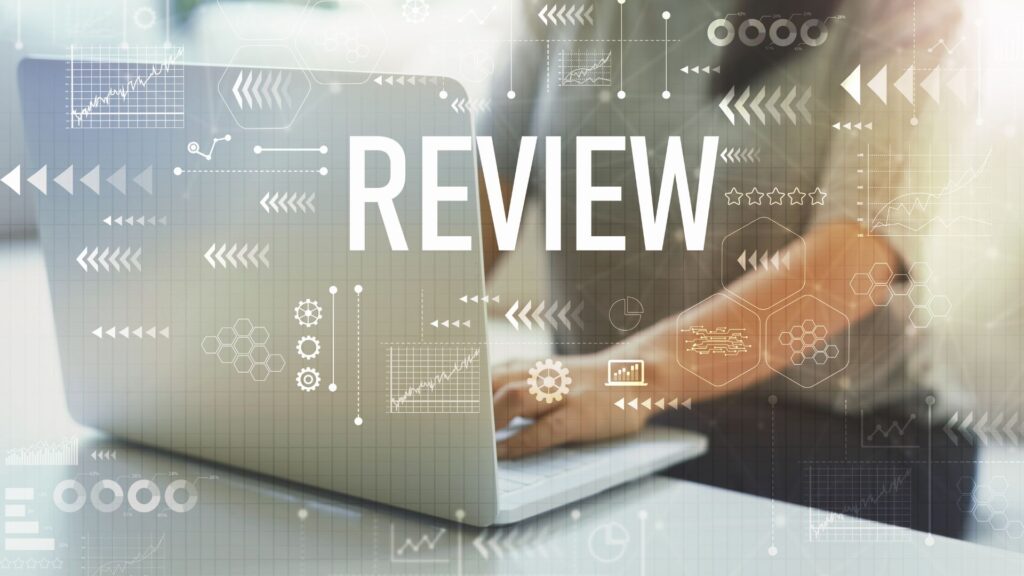 While it's easy for a firm to take bad criticism personally, it's important to remember that reviews are meant to be helpful. Overall, reviews are quite useful feedback! They aid in the evaluation of a company's performance and the identification of areas for improvement. There is always an opportunity for growth, and even great company reviews may teach you a lot. Every day, a team of professionals at SWD's white-label digital marketing business analyzes and responds to hundreds of reviews.
2. One's online reputation is shaped by customer reviews and social media postings.
Ignoring internet reviews and social postings is one of the worst things a company can do. It's simple to make a mistake while managing a company's online image, but it's also easy to recover if you keep an eye on the reviews.
While damage is unavoidable, a company may take action to reduce the amount of harm that can occur. The worst blunder a corporation can make is failing to participate in shaping the internet debate about itself.
Businesses may use reviews to evaluate which goods or services they should be proud of and which ones need improvement. Plus, it helps them know even which workers excel at customer service. If we haven't yet persuaded you of the value of online reviews, maybe these 50 facts about online reviews will.
Consumer and Business Review Sites: Best Review Websites
Businesses should attempt to get company reviews on active review websites, review sites that customers are aware of (and visit), and review sites that are reasonably frictionless (i.e., sites where consumers have to log in or can go in easily to leave a review).
We wanted to provide you with another list supported by data, similar to our Top 100 Online Business Directories list. We enjoy statistics, data, figures, and facts, so what can we say?
People speak, and the more people who visit a business review site, the more likely they are to leave and read other reviews. Let's face it, no one wants to register a new login or account on a different website only to keep track of another password.
Customer Review Websites: Top 3 Tips
1. Don't forget to claim or add your company to the main review sites.
There are other specialist company review and directory websites available, and we've compiled a list of the greatest big hitters in the internet review website market for you.
To put it another way, it's a good idea to create or claim a listing or company profile on these review sites (unless the business doesn't meet the niche), edit the listing details, and start receiving more local business reviews!
Furthermore, correcting a business's listing information in a directory only yields favorable citation outcomes, particularly when featured by the key players below.
2. Customers are increasingly willing to leave reviews on business review sites.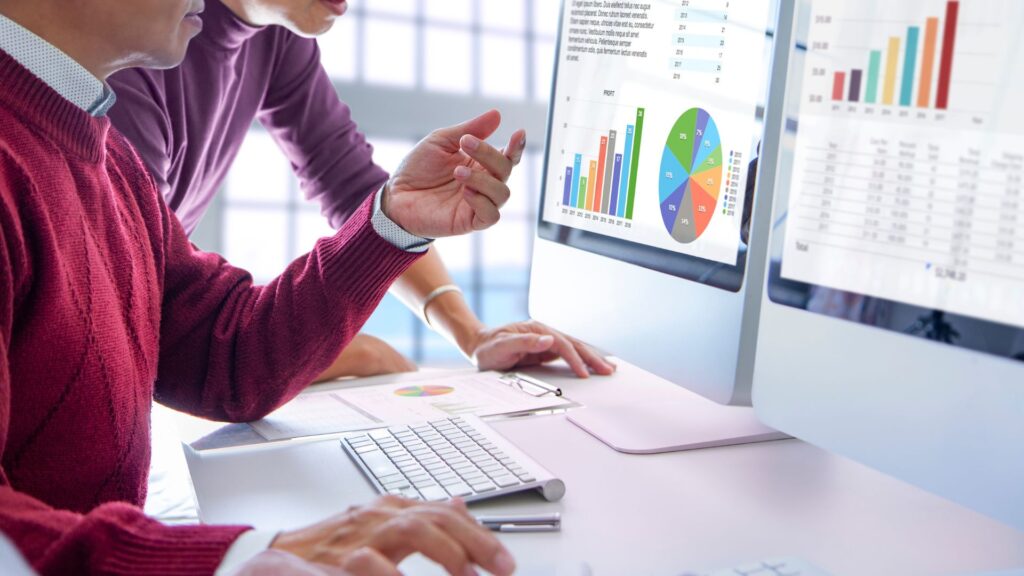 With that in mind, which types of reviews are the most effective for soliciting client feedback on a company? Why not just request customer reviews or testimonials on a company's website? On the other hand, asking customers to submit reviews on a company's website seems much more filtered and inauthentic than just asking them to leave reviews on a reputable review site.
3. Companies should continue to get feedback from their consumers.
It might be difficult to ask an ordinary client for a review. Granted, it's typically easier to collect reviews from customers who are either very satisfied or extremely dissatisfied with the quality of service they received.
Customers are busy animals who will forget unless they are politely asked to offer feedback, so businesses should constantly remember to ask.
Top 10 Review Sites to Increase Customer Reviews in 2021
1. Google users' reviews
Again, it is a free service that allows companies to manage their online presence across Google's many platforms, including Search and Maps. Google is the most popular search engine, and as more people use it to conduct numerous searches each day, more companies are competing for top SERP results.
To complete their Google My Business registration, businesses must validate their information.
Google My Business publishes information about your company on search, maps, and Google+. Customers may simply discover a place from a PC, a mobile device, or anywhere in between as a result of this. Customer reviews on Google appear in searches and are proven to boost SEO; therefore, they are critical to a company's legitimacy.
Google is the most popular search engine on the internet.
According to internetlivestats.com, Google's search engine processes about 3.5 billion queries every day. Businesses should strive to be included in Google's snack pack in order to be discovered easily when customers do a local search.
Users may easily and quickly post reviews of a company. The less friction there is in the business review process, the more reviews you'll obtain. Obtaining reviews through a company's Google My Business account is an excellent place to begin.
How to Get More Google Customer Reviews
Make a review for reviews. Customer Voice, for example, is a tool that may assist in this process. Quickly and simply, collect reviews from genuine consumers.
Create a link between your Google review page and the company's website. You may establish a shortcut to the Google Reviews page in the same way that you can link social pages to a website via their logos.
On the company's website, create a Google review landing page. This will also assist with SEO since the reviews will include keywords. Having reviews appear immediately on the company's website should encourage additional visitors to post reviews.
Make a CTA banner or button for a Google review. This should be placed on the company website's homepage, where the majority of visitors will arrive. Make things as simple as possible for yourself.
2. Foursquare user reviews
Foursquare is a smartphone app for local search and discovery. Through other Foursquare business reviews, the app assists users in discovering new places and businesses.
Foursquare is a well-known social media review platform.
Users can share their location with their friends and discover where their friends are. For checking in at locations, users may earn points, reward badges, and vouchers. In any event, Foursquare is a formidable force in monitoring consumer loyalty and feedback, with 55 million monthly active users.
How to acquire more Foursquare customer reviews
Download Swarm, Foursquare's companion app. Swarm is a social network that focuses on check-ins and sharing with friends.
Create a user account. Because anybody may establish a listing on Foursquare, the company may already be listed. This implies that the company may not have seen all of the reviews and ratings.
3. Amazon customers' reviews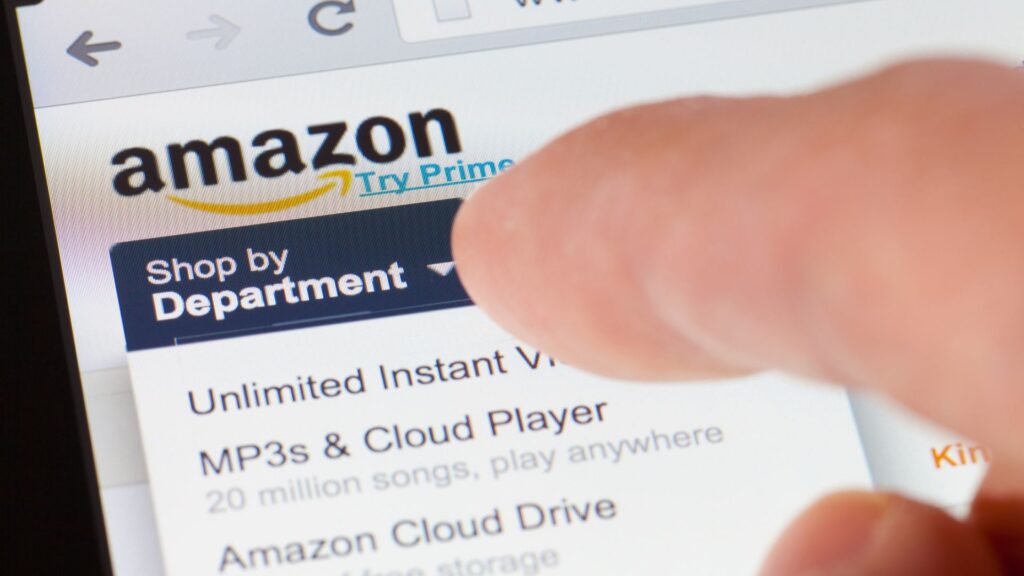 The Amazon is a force to be reckoned with. It's no wonder, therefore, that it's a popular e-commerce product review site. If you haven't used Amazon, you almost certainly know someone who has (or uses Amazon faithfully).
For a long time, Amazon has been teaching customers how to utilize its review system. As a result, we should probably applaud them for assisting in the training of a large number of customers to begin leaving them as part of online consumer etiquette, if you will.
More than just book reviews may be found on Amazon.
Although we may think of Amazon as a virtual library, it is much more than that. Amazon is a vital source of information for firms that perform any amount of e-commerce. While Amazon as a business review website is more specialized and appropriate for Amazon marketplace partners, it is a site worth noting, particularly for merchants interested in what consumers enjoy about specific items and how service aspects of transactions are handled.
How to Get More Amazon Customer Reviews?
Set up automatic emails to be sent once a transaction is made. These might be used to express gratitude for the customer's purchase, solicit feedback, or drive traffic to social media sites. Make sure the email has a link that leads consumers to the review area.
Request Amazon reviews on social media. Consumers who follow a company on social media are more likely to have bought from them in the past or have a favorable view of them.
Request feedback from individuals who have reviewed comparable reviews. You may see that "customers who purchased this item also bought," as well as consumers who browse things, similar to an online purchasing experience. Besides, these may be found on the company's product page.
4. Facebook
Users can create profiles, post pictures, and videos, send messages, and stay in touch with friends and family on Facebook, as well as follow their favorite companies and brands. Companies may construct business profiles that consumers can follow and review depending on their reviews of the firm.
Customers are increasingly leaving reviews on social media sites.
Consumers are increasingly interacting with companies via social media platforms, and none is more popular than Facebook. As a result, many prospective consumers will notice and share the company's reviews on Facebook. When it comes to social media, businesses should be aware of both the great victories and the enormous blunders that might occur.
However, keep in mind that customers are talking about a company, whether or not that company is aware of it (and whether or not businesses have claimed their business profile). With that in mind, it's critical for companies to keep an eye on their social media remarks at all times.
Facebook is quickly gaining popularity as a review platform.
Due to the sheer scale of Facebook's user base, it is quickly becoming one of the most popular company review sites. The procedure of leaving a business review is pretty painless since the majority of users on the site already have a Facebook account.
As a result, Facebook has an edge over other company review websites that require users to establish unique logins or log in each time they visit (compared to those consumers that are already living and breathing Facebook).
How to obtain more Facebook customer reviews.
Keep track of all reviews and replies. Negative reviews are easy to control just as easily as good reviews if you remain on top of them. Set up review alerts so that no reviews are ignored and future consumers may see that the company cares about their experience. More individuals will write reviews as a result of this.
Encourage clients to use Facebook to "check in" to the company. The process of checking in instantly shares a post with that customer's followers, which will assist in improving the business's Facebook profile. The name of the company and a link to its Facebook page will appear in that post. Positive social media actions lead to more opportunities for reviews.
Add a call-to-action button to the company's website. Create a button for consumers to post reviews that are prominently displayed on the company's main page. Make the process of writing a review as simple as possible, and the likelihood of consumers posting a review will rise.
5. Angie's reviews
It is a service directory and review website that provides user-generated ratings and reviews of local service providers.
Angie's List reviews are submitted by members.
Because Angie is a sponsored review site, it is noted for having fewer rambling consumer reviews and less spam. Members rate organizations on pricing, quality, responsiveness, timeliness, and professionalism using a report card system ranging from A to F.
Household, vehicle, health, pets, and services are just a few of Angie's categories.
How to get more local reviews for your Business?
Purchase "verified neighbor" reviews for a fee. Only members of Angie (previously Angie's List) are allowed to publish reviews on this site using the above-mentioned mechanism. Businesses may sign up for free on the site and read their reviews from their profile page.
Explain to your clients the advantages of submitting a review. Businesses utilize feedback from customers to improve their goods and services. The more reviews are left, the more customer data the company will have to work with.
Yelp Local Business Reviews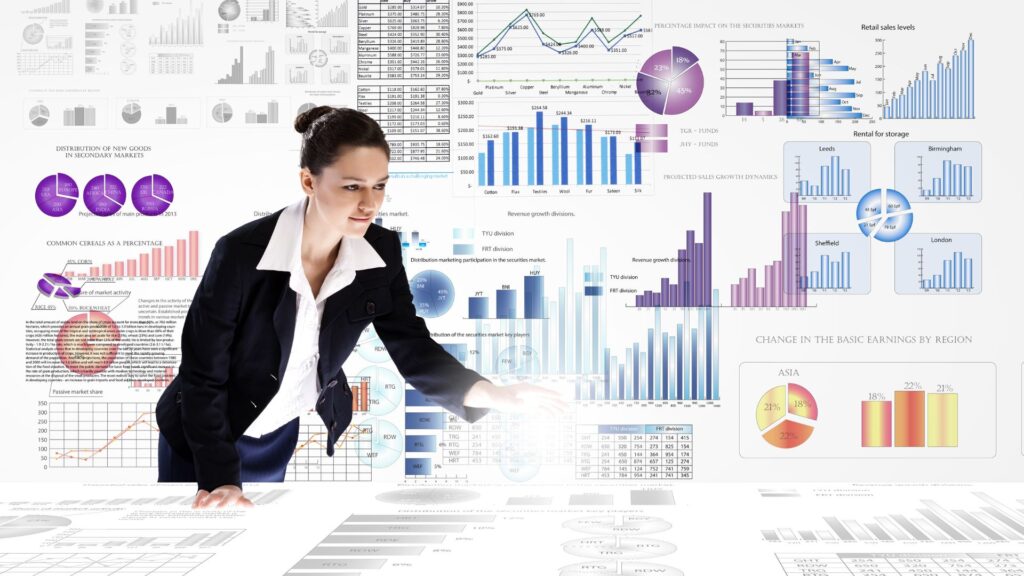 The site is a review website and app that allows people to provide reviews of local businesses. Yelp also offers small companies training on how to react to negative reviews, hosts social events for Yelpers (also known as Yelp reviewers), and gives statistics on businesses such as health inspection ratings (Yelp.com).
On review sites, reputation management is critical.
With over 102 million reviews and climbing, Yelp has become a household brand for local business reviews. As the world's biggest online customer review site expands, it may be time for all small companies to start paying attention to what customers are saying online, particularly in their Yelp reviews.
Consumers are unlikely to pay attention to a small company if all they see on their Yelp customer review page is negative feedback.
Yelp has a unique "yelper" review culture.
Consumers who use Yelp to review companies and submit reviews include "yelpers." Yelpers submit reviews to assist others in the neighborhood in making purchase choices, so keep an eye on them for your local business clientele.
Review monitoring is becoming more important for managing a company's online reputation, as seen by sites like Yelp. If we haven't yet won you over on Yelp, maybe these amusing Yelp reviews will.
How to obtain more Yelp customer reviews
Yelp reviews can be purchased or written. This strategy for generating reviews does not have to be as nefarious as it may seem. By offering an incentive for consumers to post a review, you may purchase reviews from them. This might include discounts, gifts, or whatever else the company is prepared to provide in exchange for the positive feedback. Because Yelp may punish companies that ask on their platform, this request must be made on the website or via social media.
Post customer reviews on the company's website. ReviewTrackers advises employing widgets like Yelp badges that may show reviews immediately on a website. As soon as fresh Yelp reviews are added, they should be updated immediately.
Encourage consumers to use Yelp to check-in. This method, similar to Facebook, shares a business's Yelp page with other people. It also provides a special deal from the company to the client who 'checked in.'
7. Manta Reviews for Local Businesses
Manta is a small company service directory, search engine, and review site that offers information for small companies to network.
The site is a directory with a high level of traffic and review possibilities.
The site's community helps small businesses connect and thrive by allowing users to purchase from, partner with, and engage with businesses.
How can I acquire more Manta client reviews?
Create an email marketing campaign. Keep it brief; HubSpot discovered that a short and sweet question worked best in a/b testing. Another approach is to give people a chance to win something useful to the company, such as discounts.
At the conclusion of a brief survey, ask happy consumers to review the firm. Send out a customer satisfaction survey with a section at the end asking for a favorable review.
TripAdvisor local business reviews.
Users may submit local business reviews of locations they've visited on TripAdvisor, a travel website. Users may also reserve tables at partner restaurants, book hotels, arrange flights, and discover things to do. TripAdvisor has websites in over 25 countries across the world.
Travel directories and travel-related reviews are the kings of the niche.
Another interesting fact: the travel sector has the largest number of local business reviews.
Vacation tales, it seems, must also cross the divide between online and offline. At the very least, if a person truly wants to, they can avoid seeing holiday slide presentations on the internet.
How to Get More Reviews for Your Local Business
Request that visitors post a review at the conclusion of their stay. Although this is a no-brainer, it may not always be the case. Customers are more inclined to give a review if they are requested to do so, so make sure your team is aware of this. If not in person, automated emails, as stated in the Amazon section, are an option.
Customize your thank-you note. Make sure the email delivered to consumers after their experience is tailored and includes a link back to the TripAdvisor page.
Make writing a review easy. Include leading questions like "what was the most memorable aspect of your experience?" or templates that may be minimally customized for on-the-go consumers.
9. Better Business Bureau evaluation
The Better Business Bureau's mission is to assist individuals in locating and recommending trustworthy companies, brands, and organizations (bbb.org).
The BBB is built on a foundation of trust.
Through a company rating review system, the BBB educates customers and supports individuals in identifying trustworthy firms. The Better Business Bureau works to safeguard customers from shady businesses and con artists.
Brief company background and a history of complaints about the firm, as well as an A-F grade, are included in BBB corporate profiles.
How to increase the number of positive customer reviews on the Better Business Bureau
Use the Customer Review Generator to create a list of customer reviews. Accredited companies may utilize the BBB's platform to make review requests by text message or email. A customer's contact information is all that is required, and sending an SMS provides another degree of ease.
Step two is to use BBB's consumer review tools. This includes a customizable 'leave a review' button for the company's website, which directs visitors to the BBB review site. There are also examples of social media posts, newsletter and blog templates, and email signatures.
Disseminate favorable feedback. Distribute positive messages to the company's social media followers and put them on the company's website. There's no need to retain a positive review in one spot.
YellowPages.com
The site owns YellowPages, an online internet yellow page directory. It is a local marketing solutions company that specializes in assisting local companies (and the communities they serve) in growing.
YP: an IYP directory with a high volume of traffic and review capabilities.
Local business reviews are available on Yellowpages. After claiming a free business listing on their page, businesses may control their reviews on the review site.
How to Increase the Number of Local Business Reviews on Yellowpages
Follow-up with clients is the first step. Reach out to customers in every way the company can, whether it's by email, social media, or text message, and ask for reviews.
Promote the location on social media so people can post reviews of the company. Make sure to tell prospective or present consumers which review sites the company utilizes and offer a link to the website's homepage. All of the CTA buttons that drive users to each review site should be located here.
Why should businesses care about local reviews on review sites?
The significance of replying to consumers online cannot be overstated, since online reviews are often a prospective customer's first point of contact with a company. Apart from the fact that customer reviews assist other consumers in deciding whether or not to visit a company, business reviews are becoming increasingly common on search results pages.
How can companies increase the number of reviews they receive?
A firm may ask for more local business reviews in a number of ways, including personally contacting customers, encouraging customers to submit reviews using codes and review sites on their receipts, or using review creation software to automate the process.
Reviews of businesses can now be found in search results.
Business reviews and ratings may now be included in Google's markup—the annotated information that displays in search of a company or product. To put it another way, when a user does a Google search, Google will likely discover and present review summaries from online company reviews and customer ratings. An example of how business reviews are now appearing in search results is shown below.
Reviews of local businesses are here to stay.
To summarize, there is no avoiding local business reviews. Please accept my apologies. The good news is that there are ways to increase the number of company reviews as well as properly manage consumer reviews.
Also, companies don't have to be concerned about unfavorable internet reviews; there are techniques to mitigate their impact (see what we did there?)! The moral of the tale is to always reply to customer reviews, whether positive or negative.
Indeed, the key takeaway here is that it is critical to react to reviews, whether positive or negative. In general, it demonstrates that a corporation is concerned about its customers.