How do Google Star Ratings work? Read on to learn what these scores mean and how Google determines them.
Google's rich snippets display the company's star rating based on reviews and ratings pulled from Google My Business and other services to users of its search results page. Before clicking on the result, consumers may see how the firm is ranked.
How does the Google star rating work?
This is how Google's results page's star rating system works.
These Google star ratings are based on user feedback from a variety of sources. On a scale of 1 to 5, Google employs an algorithm and an average to decide how many stars are shown in the results.
When someone searches Google, they will see a star rating on link listings and advertisements. Also, rich results, Google My Business and Maps results, and app store results, among other things.
The star rating given by Google has no effect on SEO. It doesn't affect the position of a website in the search results. On the other hand, Google recognizes the importance of this rating to the user since ratings. Thus, stars have an impact on search results and local rankings. In a nutshell, it is a symbol of user confidence and excellence.
More About the Ratings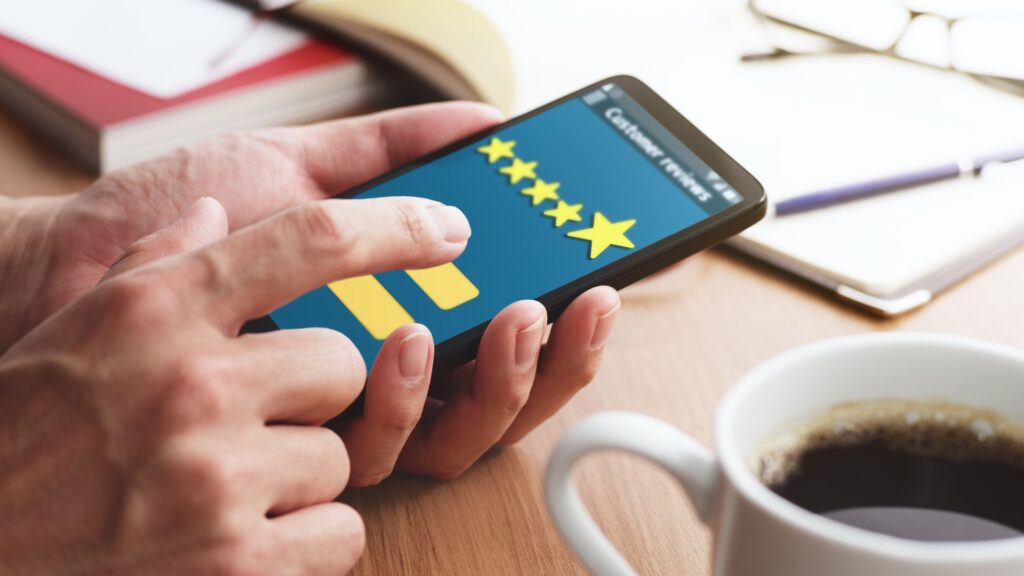 Any website may show a star rating on the search results page in this respect. The "schema markup" (structured data markup) should be included in the website code in this situation. Although the stars must show in the result, the website must include reviews, both positive and negative.
Even if structured data markup is not present in the site's code, Google may show the star rating for e-shops and ecommerce websites. In these circumstances, however, including the markup is encouraged since Google will include the goods in its "Buy" tab listings.
In certain Google Ads ads, Google stars are also present. They're called "seller qualifiers" in this instance, and they're a form of automatic extension that only displays ads with good ratings. They appear in text, on purchase, and in free listings. You must comply with Google Advertising quality rules and submit a review feed to Google Merchant Center or have structured data markup on your website in order to show the stars in ads.
Finally, these stars may be found in Google My Business and Google Maps cards, as well as in local business searches. These are automatically compiled using Google My Business data and reviews.
Review Scores by Google
If you've lately checked your Google review score, you may have noticed that your total rating doesn't always correspond to the average number of stars your consumers gave you. We are taught the Bayesian average in school to determine the average of a sequence of numbers. While Google utilizes a similar formula to determine review ratings, they also take into account a variety of other characteristics. Continue reading to learn about Google's review scoring system.
How are scores for Google reviews determined?
Google considers a number of factors when determining review ratings, including:
Optimising and Completing Listings
Quality of Reviewers and Review Management
The number of visitors to the website
Keep these tips in mind. Plus, you may find that you have more control over your Google review rating than you previously believed. You can enhance your total score right now by doing a few simple things.
Improve your review score by optimizing your Google list.
Examine your company listing first. Check how you can improve your overall Google review score. By displaying a progress report on your Google My Business dashboard, Google makes it exceedingly simple to finish your listing. Your dashboard will alert you to any remaining items that need to be addressed in order to improve the listing. Include images of your storefront and staff members, as well as your logo, operating hours, and a background image. You'll boost your local search ranking by finishing your listing. That will increase site traffic and give you a better review score.
Manage fake reviews that affect your rating.
While a one-star review will not affect your total score, it will have an impact on future consumers. According to BrightLocal research, 9 out of 10 individuals trust online evaluations as much as personal recommendations. This figure emphasizes the significance of customer reviews and the dangers of falsified ones. Exclamation marks and explicit requests are more often used in fake reviews. If you suspect a fraudulent review has been put on your company listing, you should report it to Google.
Manage your Google reviews to alter how Google Star Ratings work.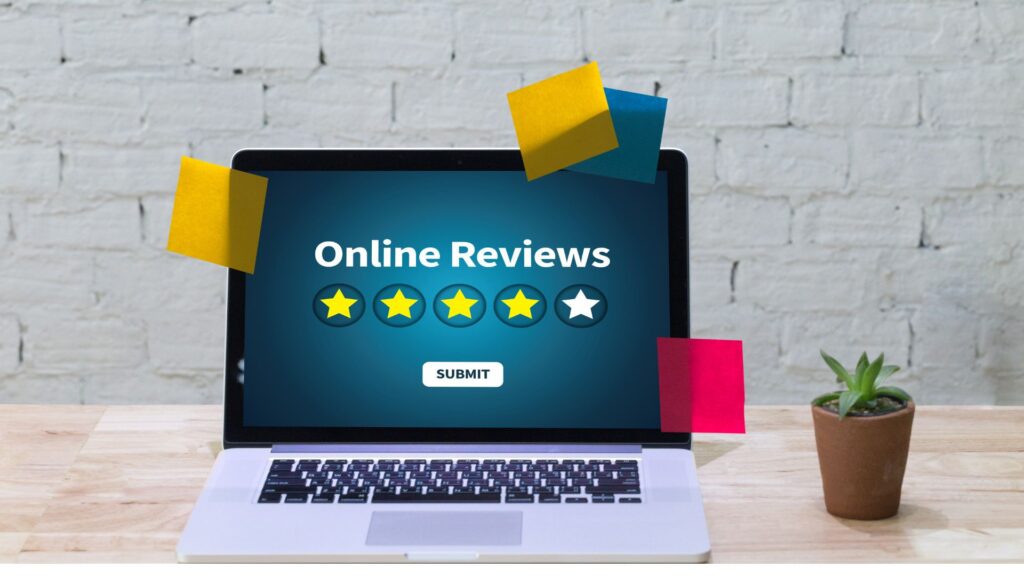 Another strategy to optimize your Google listing. Also, improve your average rating by responding to comments written by consumers. It applies whether good or negative. Make sure you respond to all Google reviews quickly and courteously. When you react, not only will the reviewer be alerted, but other people will be able to see how you handle comments as well.
Another aspect that may influence the weight of a review is the quality of the reviewer. A review from a Local Guides member, for example, may be more credible than one from a person who has only left one Google review in their lives. Although you have no influence over whether or not a local guide offers you a review, you should be aware that their input is likely to be highly weighted.
Although you have no control over what consumers say, a one-star review will not lower your overall score because of Google's algorithm. An updated listing, substantial site traffic, and a strong presence will outweigh a bad review, resulting in your score remaining unchanged.
Why does Google show ratings from other websites?
In addition to how Google star ratings work, the Google Search Knowledge Panel and Google Maps may sometimes include reviews from other websites, such as Facebook, Tripadvisor, and Yelp. When Google scans the web, these local evaluations are pulled from other review sites and immediately put into the Google results. Click on the review score, reviewer name, or number of reviews to go to the review website where the third-party review was written.
Contact the review management experts at Front Porch Solutions if you need help managing your Google listing and gathering more local business reviews. We've spent years assisting company owners like you in improving review ratings, generating more reviews, and putting together a successful management plan.