Local SEO seeks to boost local visibility, search awareness, and reach; it's one of the most effective, but frequently overlooked optimization approaches. When it comes to organic traffic, local SEO is often overlooked, and people make some mistakes that they can avoid. People ignore that despite the fact that it is a powerful tool for reaching and increasing local communities, customers, and followers.
Local SEO is beneficial to both small and large organizations since it helps to maintain trust and traction while also establishing a clear and consistent online presence.
Despite its importance, many firms overlook it or, worse, use it ineffectively and incorrectly. This would not only be a waste of money, time, and effort, but would also restrict the benefits that local SEO efforts may provide.
You can avoid these 13 local SEO mistakes, manage SEO operations effectively and affordably, and receive consistent results by following these instructions.
The capabilities of search engines, such as geographical targeting and analysis, are always evolving. Local SEO is something that Orion Infosolutions can help you with.
What Is Local SEO and How Does It Work?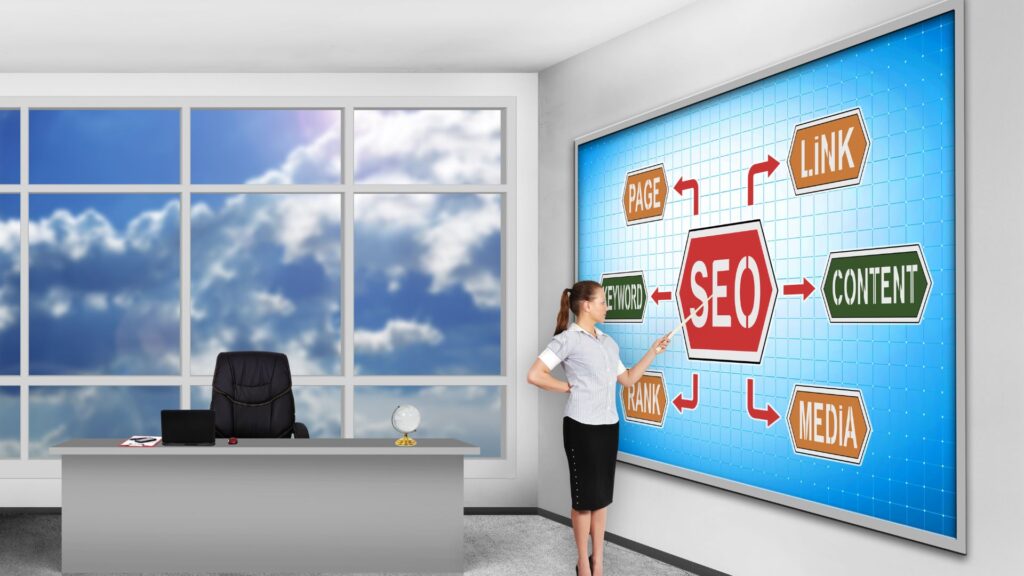 Many online businesses have both local and national supporters and customers. The vast majority of SEO campaigns, both local and national, are aimed at competing with other companies in the same market.
Local SEO, as opposed to national SEO, focuses on attracting, targeting, and engaging local audiences based on proximity, familiarity, and convenience.
Many businesses in the hotel industry, for example, use local SEO to build momentum, a consistent presence, and a reputation by offering demographically relevant content, keywords, and information. Using search engines like Google, you may find local rankings in directories and online reviews. No matter where you are or who your target customer is, local SEO is a valuable resource. Because local SEO is such an important part of the decision-making process, it will be useful as long as your audience is online.
As a consequence, many businesses overlook or misapply local SEO techniques, resulting in missed marketing opportunities. If you want to be consistent with local opportunities, avoid these 13 local SEO mistakes.
Although errors are prevalent in fields like SEO, they may be prevented in the future with the right counsel and implementation. For optimal local SEO results, avoid these 13 mistakes.
Unlocalized keywords are being targeted.
There has been no customer feedback.
The NAPW data is inconclusive.
There are no directory profiles available.
There is no Google My Business listing.
Negative reviews shouldn't be taken seriously.
There are no backlinks on this page.
The mobile version of the site is not optimized.
The website's content is of poor quality.
This item has been listed twice.
There is no contact information on the webpage.
Image optimization is lacking.
Keyword stuffing is a technique for cramming information into a small amount of space.
Using terms that aren't exclusive to a certain location
One of the most common SEO mistakes is focusing on broad, generic keywords. No matter how hard we tried to rank as the best lawyer, none of our efforts resulted in local traffic.
The Most Effective Way to Avoid It
Keyword phrases relevant to your local SEO efforts, including both location-based and service-specific keywords, should be identified. It would be significantly more beneficial to optimize for [best lawyer] rather than [family lawyer in Seattle] or [divorce lawyer in Seattle].
Keyword stuffing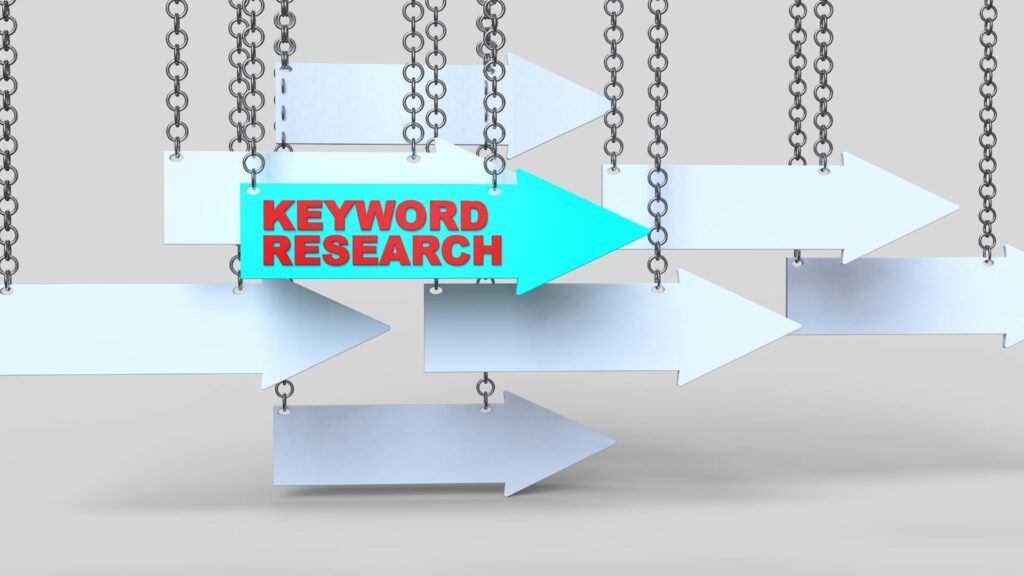 We spoke about how to get geo-specific keywords to use on your website in our previous advice, but don't go wild! Keyword stuffing is the technique of pushing your keywords into as many places on your page as possible until they become unreadable and unappealing. Search engines consider this site to be spammy, resulting in a negative user experience.
The Most Effective Way to Avoid It
The simplest way to use your objective keywords is to casually scatter them throughout your website. Include this in the titles of your pages, meta descriptions, body content, and image alt text, but in a manner that visitors can understand. The footer of your website is not the place to use all of your keywords or stuff as many as you can into it. Also, bear in mind that Google is a lot smarter than you would think. It understands plurals, singulars, and synonyms, so you don't have to optimize for every possible word variation. Instead of concentrating on one part of the problem, consider the complete picture.
There has been no customer feedback as one of the local SEO mistakes to avoid.
Many business owners consider review sites to be a nice-to-have rather than a necessity. Positive client reviews, on the other hand, are critical in local SEO (and there should be plenty of them).
The Most Effective Way to Avoid It
Positive feedback on your website, social media accounts, and online profiles is an important part of building your online presence. The reviews you get help you build trust with potential clients while also demonstrating to Google that you run a trustworthy company. These variables have an influence on Google Maps and search engine results.
The NAPW data is inconclusive, among the local SEO mistakes to avoid.
A NAPW listing should contain your company's name, address, phone number, and website, all of which should be easily visible. Inconsistent NAPWs across several listings is one of the most common local SEO mistakes. This is caused by continually changing your website URL, phone number, or location. You might possibly be missing your office suite number, have forgotten to put "ave" or "st" in your address, or have written your website's URL incorrectly.
The Most Effective Way to Avoid It
Use the same NAPW for any new listings or changes to existing ones. Many directories, such as Google My Business, make updating this information quite straightforward.
The secret is to make sure your information is correct the first time and to double-check it often, since significant aggregators may transfer your data to other locations on the internet.
low-quality website material.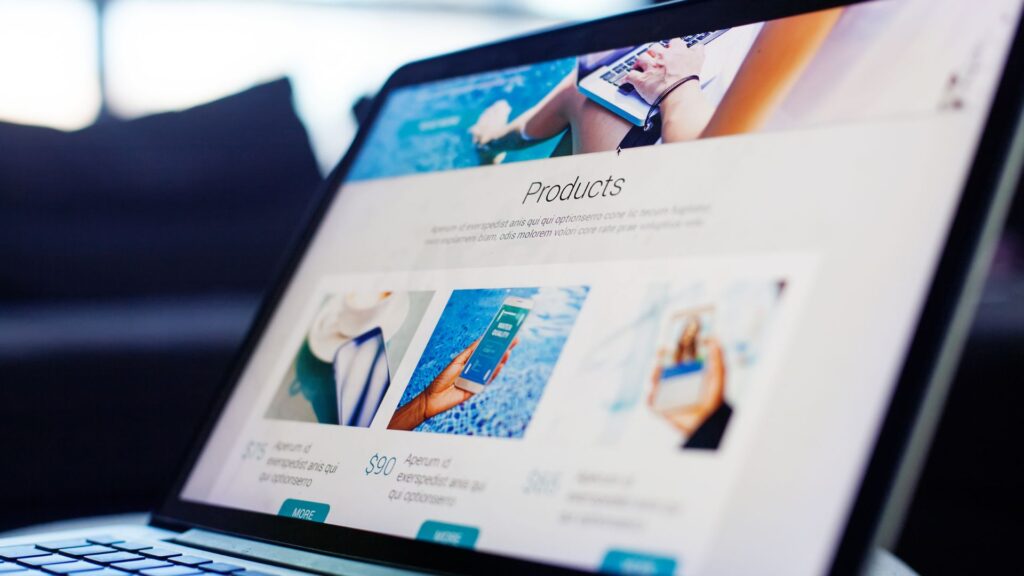 It's not enough to sprinkle your target terms across your website. Local SEO efforts will fail if a company's content is poor, irrelevant, or not optimized.
The Most Effective Way to Avoid It
Your website should contain keyword-focused, accurate, and relevant content to rank higher in search results and attract more visitors. This kind of content should be included on your main websites and blog posts. To guarantee that your content is properly optimized, use on-page SEO best practices.
This item is listed twice.
A company may have many entries in numerous directories for a number of reasons. A new listing with a new address may have been created after the company moved. It's also conceivable that the new listing was created by mistake since the company owner was unaware it existed earlier. If you have numerous listings, Google and users may be unsure where your company is located and which one is accurate. Furthermore, failing to update listings when you make changes in the future may undermine Google's trust in your brand information.
The Most Effective Way to Avoid It
To achieve success in local SEO, you must first clean up your act. Make sure to eliminate duplicates and update your NAPW if your firm has several listings. The simplest way to prevent making this mistake is to use care while accessing particular folders. New copies might arise at any moment, so it's vital to keep an eye out for them.
There are no directory profiles available.
By registering your company information with directories like Google My Business, Bing Places, Yelp, and Yellow Pages, you may get a competitive advantage in local search. Local listings are usually overlooked by business owners, or they depend only on one directory.
The Most Effective Way to Avoid Local SEO Mistakes
By listing your business in many directories, you give consumers multiple ways to find you, which helps you drive more traffic to your website. Find and submit to a range of reputable directories to boost your company's exposure.
Simply ensure that your NAPW is consistent throughout all of your posts.
No Google My Business listing.
If you want your company to appear on Google Maps, go to Google My Business first. If your Google My Business page is inactive, you may not appear in local search results, making it harder for prospective customers to locate you both online and offline.
The Most Effective Way to Avoid It
Make sure to add your details to Google My Business if you don't already have one.
You'd be able to put in your NAPW, business hours, categories, customer reviews, and images as well. The best way to get local visitors with Google My Business is to create a thorough and optimized profile.
Negative feedback should be ignored.
On Yelp, Google, and other third-party review sites, customers have submitted negative ratings (or numerous reviews). Many companies choose to ignore disgruntled customers, but this may have a negative impact on their bottom line.
The Most Effective Way to Avoid It
Respond to negative evaluations as a way to earn the confidence of future customers. Providing context may help to lessen the impact and explain the problem to the other party.
Depending on the platform, you may also report spam or false reviews.
There are no backlinks.
Backlinks are one of the most essential ranking factors in SEO, but local businesses sometimes overlook the value of building backlinks. It's not enough to improve your website or directory to rank well in local search. Backlinks of high quality are also necessary.
The Most Effective Way to Avoid It
To boost your site's authority, you'll need a link-building strategy. It typically requires creating geo-specific content or writing guest articles on other local websites, both of which are natural backlink generators for local companies.
The mobile version of the site is not optimized.
More than ever before, mobile devices help us to search for companies. Even if your website is optimized for desktops, failing to include mobile search might result in major problems.
The Most Effective Way to Avoid It
Your website will be mobile-friendly if you work with a competent SEO or developer. The PageSpeed Insights report from Google may show you how your website performs on various devices. Regardless of the device used by the visitor, user-friendly websites should be speedy, easy to browse, and simple to use.
There is no contact information on the website.
Potential customers will have trouble reaching you if your contact information is incomplete. You also miss out on a chance to provide additional information to search engines about your company's location and how people can find you.
The Most Effective Way to Avoid It
The contact page of your website should provide accurate information about your company. If you add a Google map with your location, it will appear much nicer. Compare the information in it to what's in your other directories. Verify that the map pin is in the proper position.
There is a lack of image optimization.
Is it vital to optimize the alt text for your images? Is the number of your files causing your website to load slowly?
Due to poor photo optimization, you may lose more visitors from rich search results and image searches.
The Most Effective Way to Avoid Local SEO Mistakes
Crawl your website to do an image file audit and find any existing optimization issues (using tools like Screaming Frog). File alt text is often missing from files, file sizes are large, and URLs are incorrectly generated. To speed up the loading of your website, compress images and make sure that all images have relevant and useful alt text.
Final Thoughts
Orion Infosolutions offers SEO training in Jaipur, as well as advice and services in a wide range of fields. We can help you with local SEO in a variety of ways, from awareness to strategy.
Common mistakes may be prevented by avoiding common blunders like using ineffective local SEO or bypassing it altogether. With years of experience, we are the best SEO training in Jaipur, and we deliver a high level of SEO methods for worldwide development for our customers and clients.
You can stand out locally as well as in search engines by leveraging local SEO efforts.