Search engine optimization is an essential strategy every business needs to build a strong web presence. Through benefits of SEO services in New York, your small business will get qualified leads that will see your potential customers become loyal and your brand gets recognized by many.
Running a small business requires that you place your best foot forward, so your site appears among the first on search engine results pages (SERPS), earns more revenue, and bypasses the competition. SEO can help to achieve this and more. Here are SEO benefits you can reap as a small business in New York.
1. SEO Services Give You an Edge Over Your Toughest Competitors
With the ever-evolving, competitive digital space, you should know that your competitors are investing in SEO services in New York and various other digital marketing techniques. Today, 80% of people rely on the internet when researching products to buy or any information relevant to their needs. If you are still behind on SEO, your search engine rankings, sales, and overall market share will lag.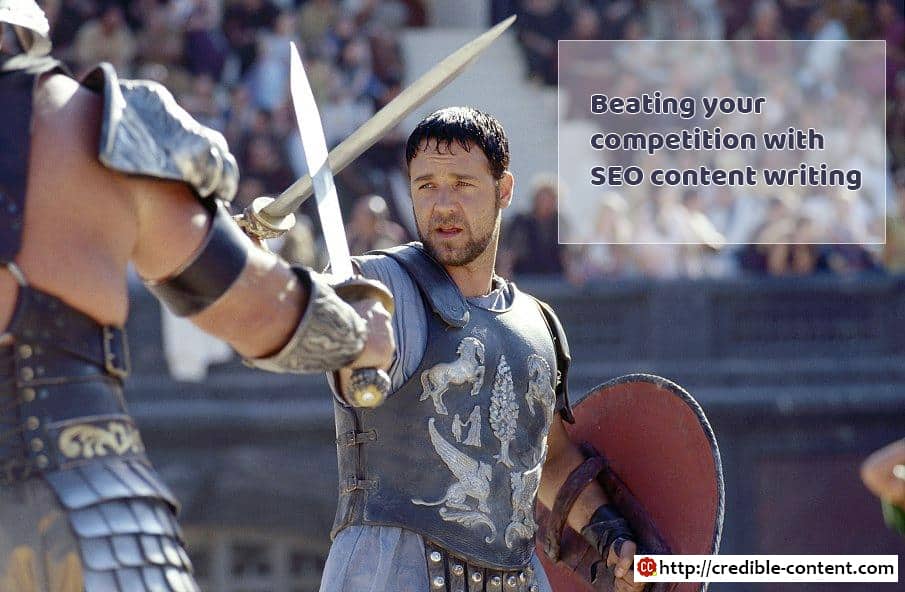 SEO can help you rise through the rankings and take your competitors' spot, including potential leads and sales. Investing in SEO services NYC is the best way to compete against your rivals. Along with it, develop a smart strategy that will help you outrank even the toughest competitor.
2. Enhances Brand Awareness
SEO promotes your brand among high-value shoppers. When people go through the buying funnel, they conduct many searches, and if your brand appears most in their search results, its awareness increases. This also builds consumer trust in your brand.
With excellent SEO and content marketing strategy, you'll be able to demonstrate to people that you're a valuable resource for useful information in addition to being a service or product provider. In turn, your value to your audiences will increase.
Investing in strategies like video marketing can heighten your brand awareness efforts. Videos are known to increase your brand association by 140%, especially if they're optimized for search. That's where SEO comes in.
3. Drives More Targeted, High-Quality Traffic to your Site
If done right, SEO can attract high-quality traffic to your site right from the discovery phase. It helps you target people with the right search intent – people looking for products or services you offer and those highly likely to convert.
According to the Bright Edge study, more than 40% of revenue generated is from organic search traffic. This goes to indicate that SEO is an effective strategy that considers user intent.
4. Improves Your ROI
A competitive SEO strategy can earn you a high return on investment. Search engines offer a close rate of about 15% for all new leads, meaning that you can increase your conversion rates by 13%. A study from the Forrester Group found that businesses that invest in optimized user experience (through SEO) can increase their revenue by 400%. The additional revenue will come if your website is featured on the top page of search engine results.
5. It Lowers Your Advertising Costs
With NYC SEO, you can be sure that it will reduce your marketing and advertising expenses. A well-planned SEO strategy ensures your business ranks top for high-value keywords on the search results. This way, your business will spend a lot less on advertising and use the extra funds to expand its content marketing strategy. Compared to traditional marketing, SEO is more cost-effective and result-oriented. Even 70% of marketers agree that SEO brings in more results (in sales, traffic, and leads) without putting a lot of money behind it.
6. SEO Services Target All Stages of Your Sales Funnel
With content marketing depending on SEO, you are sure to connect with buyers in each stage of your marketing funnel. You can target potential buyers who'll eventually convert through different content types, including blog posts, infographics, videos, and images. SEO-optimized content marketing attracts more consumers, earning 54% more leads as compared to traditional marketing. Consumers even prefer brands that offer original content.
7. Gives You Long-term, Constant Results
Immediately you start ranking up on search engines. Your site will stay on the first pages for a reasonable length of time. Just make sure you keep it first-page by optimizing it with SEO. Your goal should be to remain in its high-ranking position in SERP for long as it raises your brand's awareness, credibility, and conversion rates.
8. Helps You Enhance Your Web Presence
With a user-friendly website, your visitors will find it easy to navigate and find what they need. You can use SEO to provide relevant, mobile-ready content enhanced with infographics, charts, images, and video. Your visitors will be happy, engaged, and encouraged to come more often since they now recognize your brand as a valuable resource. In turn, you get more leads and conversions. The search engines will also be attracted to your site, enabling you to build your authority and gain more visibility.
9. Enhances Your Credibility
SEO can boost your credibility among consumers when search engines trust your website. People stay on the top page of search results because they trust search engines to display only the best sites. Search engines use both on-page and off-page signals such as high quality, relevant content, web-loading speed, and how your webpage provides solutions to users' queries. Optimizing your Google My Business listing also helps your business build credibility and drive sales by featuring your details and reviews from users. About 88% of online consumers confirm that reviews impact their purchasing decisions, which with SEO services in New York, you can enhance your business's reviews.
10. Boosts Your Local Marketing Efforts
Local search has increased in popularity owing to the growth of smartphone usage for internet search. Investing in local SEO exposes your business to shoppers ready to buy, as 72% of consumers who conduct local searches will visit your store to purchase your products. You also get to build your popularity in your local area and gain your market share, giving yourself a competitive edge.
Frequently Asked Questions
1. What are the benefits of SEO services?
SEO offers enormous benefits to small businesses, including but not limited to:
Enhanced user experience
High close rates
Cost-effective marketing
Building brand credibility
Boosting local marketing efforts
Establishing brand awareness
Increasing web traffic
Enhancing brand awareness
Providing long term results
Improving ROI
2. Do SEO SERVICES work for small business?
SEO works for small businesses. As long as they do it the right way, which includes providing useful content, optimizing their websites, and more, small businesses can compete and even bypass their rivals.
3. How can SEO grow your SEO?
SEO can grow your SEO by helping you build brand awareness that increases your website's traffic and sales.
4. Is SEO Important in 2020?
Optimizing for SEO is more important in 2020 than ever since it's a potent digital marketing strategy that ensures long-term results for your business. SEO makes up the highest share of website traffic, and for as long as organic search continues to increase, SEO will still be in high demand.
5. Can I do my own SEO?
You can do your SEO with a lot of research and practice. First, you have to understand the SEO fundamentals, then learn to do it for your business.