As an entrepreneur, you are tasked with building lasting relationships with your customers. To achieve this, you need a strong CRM WordPress integration to help you understand their needs and deliver personalized services that will set you apart. Optimizing customer relationships will help grow your business.
Customers are happy when they know that you value them. Having a CRM can help you increase your business efficiency and maximize profits by improving the satisfaction, retention, and loyalty of your customers. If you are looking to make more sales and develop excellent marketing strategies, CRM integration technology is the way to go.
Why You Need CRM WordPress Integration
A CRM will help you consolidate and keep customer data in one location from where you and your team access, track, and retrieve on demand. The system has excellent features that will integrate with customer profiles, including the address book and calendar automatically.
It'll also synchronize with Microsoft Office and email to collect information from the business accounting system. This will give you a big picture that'll help you build strong interactions with your loyal and potential clients throughout your sales and service cycle. From there, you'll now be able to streamline your business processes, improve profitability, and stay connected to your customers.
The Type of Data that a CRM System Can Track
With a proper CRM WordPress system, you can capture a lot of information about your contacts and customers. Once you have the data, it's easy to manage your contacts, sales, and productivity. You can even customize the system to fit your business needs.
CRM captures information including;
Details of customers and prospects, including personal information, demographics, service issues, and buying preferences.
Phone calls, your list of tasks to do, meeting times, and follow-up tasks you may have.
Sales opportunities
Emails sent out and the inquiries received
Invoices, sales orders, and price quotations
Website Visitors
With social CRM, you will be able to know what customers are saying about the business on social media. You'll get a chance to respond to their concerns and questions, and also track their behavior.
Benefits of CRM WordPress Integration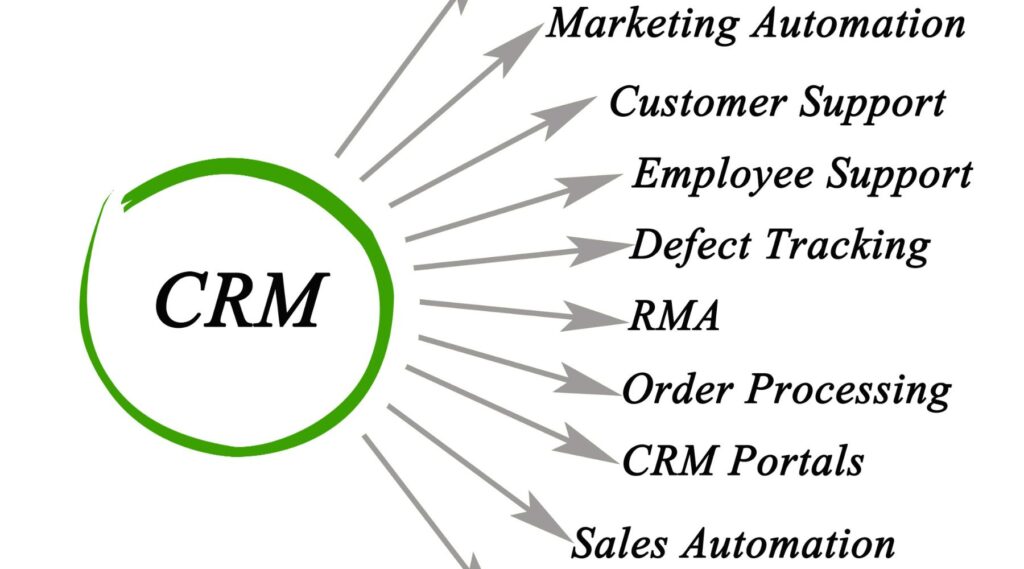 A CRM system offers plenty of strategic benefits to the business such as;
Helping the Business to Improve Customer Experience
CRM integration allows you to add a personal touch to your relationship with customers. When you have every customer's profile in your repository, you'll understand their specific needs and tailor your services accordingly.
With CRM, you can adjust your level of customer service to reflect the statuses of your customers individually. In collaboration with your employees, you can improve your customer service to strengthen their loyalty to your brand. Proper communication channels allow you to use customer feedback to rectify any possible issues and create brand differentiation.
Streamlining the Sales and Marketing Processes
CRM WordPress integration allows you to develop excellent communication channels that make work easier for the organization, including the sales team. When you integrate CRM, you can reach out to customers in multiple ways. In this way, the company ensures proper communication and response to customer inquiries and feedback.
Improving Effective Product Up and Cross-Selling
Through cross-selling, the business can offer complementary products based on its customers' purchasing history. By upselling, you can provide your customers with premium products in the same category. A CRM will enable both cross-selling and upselling using the data available.
The two forms of selling allow for quick facilitation of offers to customers. At the same time, you'll be able to understand their needs and anticipate related purchases they make.
Identifying Potential Customers
A CRM system can help you identify potential customers. By tracking the profiles of loyal clientele, they can determine who to target next for increased returns.
Gaining new customers means future growth for the business. Customer relationship management can help you bring in more prospects while maintaining your existing customers.
Optimizing Marketing
CRM helps the business to understand the behavior and needs of its customers. With this information, it is easy to identify the appropriate time to market products to their customers. The system can generate ideas on the most lucrative client groups to help sales representatives target prospects who can profit the company. Optimized marketing utilizes the resources of the business to ensure positive outcomes.
Enhancing Customer Revenue
With CRM data, the company has all the resources to coordinate its marketing campaigns. The marketing team can filter data and target promotions to relevant customers effectively without any conflicts. Using this data, the business can introduce loyalty programs to increase customer retention.
Building Effective Departmental Coordination
A CRM strategy helps to build effective communication across all departments within the company. Enhanced coordination allows departments to share customer information remotely through teamwork. Communication is vital for business continuity, productivity, and profitability. Company personnel won't have to waste time moving about in search of critical customer data from different departments.
Conclusion
Customers always want to feel valued and heard, especially if they are loyal to your brand. With Groundhog's help, you can make all the difference in retaining your existing customers or gaining prospects. A CRM system can help you improve your bottom line at all times.