If your site doesn't appear on Google's first page of search results, potential customers may not know about the existence of your business. Search engine visibility plays a vital role in attracting visitors to check out your website whose result can be improved brand awareness as well as more sales. But you may lack both time and technical expertise to improve the ranking of your website in search engines. You may, therefore, want to hire a reliable SEO company in NYC. But there are very crucial questions before hiring an SEO Company in NYC.
Here are important questions to ask before hiring an SEO Company in NYC
1. Who are your past and current clients?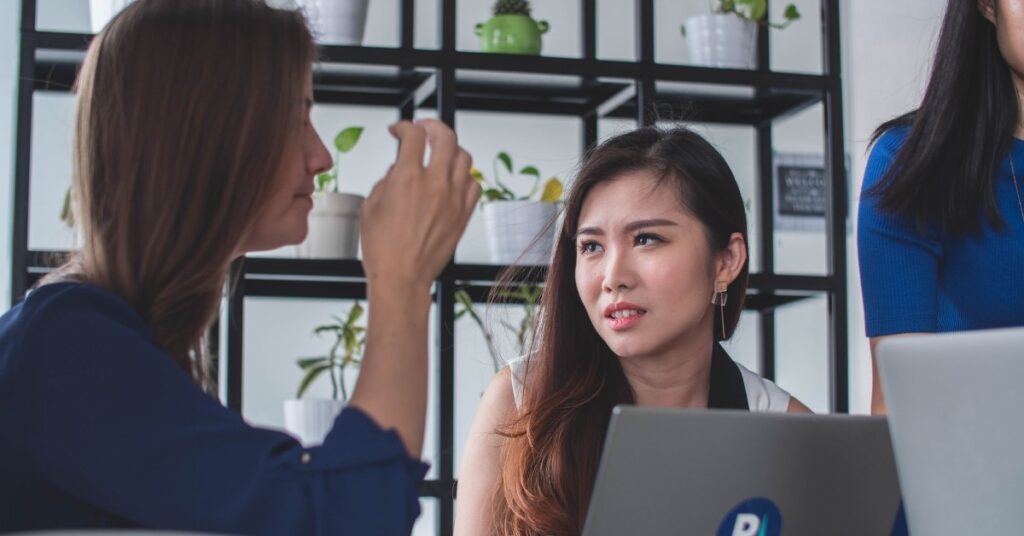 A reputable SEO company in NYC should freely share a brief list of its former and current clients along with their contact details. You can use these references to establish how effective the company is, and confirm that the agency, indeed, worked on particular SEO campaigns. While clients may not give specific analytics, they can at least tell you whether they saw a positive impact in their website's ranking, gaining audience and conversions as an outcome of the efforts by the SEO company NYC.
2. How do you intend to improve the search engine rankings of My website?
Reputable SEO agencies should openly discuss the approaches they intend to use to increase the ranking of your site in search engine results and give an estimation of the period it might take to hit the SEO campaign goals. Steer clear of agencies that avoid discussing their methods.
Ensure their proposal talks about conducting your website's initial technical review to remove any issues that may lower your ranking in search results. This may include fixing error pages and broken links. The SEO company NYC should also offer on-page optimization, which refers to the process of making your site friendly and search engine optimized. It includes improving the URL of your website and internal linking in addition to developing HTML tags, web page titles, and keyword placement, among other processes.
In addition, ask the firm if they also provide off-page SEO techniques aimed at generating quality links from other websites back to yours
3. Do you follow Google's webmaster guidelines?

You should find out whether the agency strictly adheres to Google's webmaster best practices that specifically that forbid the use of 12 common tricks used in SEO such as including hidden links or text, adding irrelevant keywords to pages, adding unoriginal content to pages and many others. If the SEO company doesn't adhere to these guidelines, you may find your site occupying a low ranking in search engines, or even worse, Google may ban it from showing in search results.
4. Do you guarantee my site will move to the number one ranking in major search engines like Google, Yahoo, and Bing?
If the SEO company answers yes, you should turn in the opposite direction and run as fast as you possibly can. It's not possible to guarantee the topmost ranking in any search engine. So, any company or consultant that gives such guarantees may not be genuine.
If the SEO firm NYC claims to have some insider relationship with any search engine to ensure you rank first in search results, you should consider it a red flag. Only Bing, Google, and Yahoo have full control over how low or high a website should appear in search results.
5. Do you have experience in improving local search results?

Showing up at the top of the local search engine results is particularly essential to a small business trying to attract customers in its neighborhood. If your site is optimized for local SEO, it should show up when a nearby user searches for keywords relevant to your business.
To attain that, the SEO firm NYC should include the name of your company's city or/and state to your site's meta descriptions and title tags, getting it listed on Google, Yahoo, and Bing's local listings, which are the directories of businesses that address the needs of a particular geographical area.
6. Will you keep me updated on all the changes you'll make to my website?
Effective search engine optimization will require several changes to be made to your site's coding. It's crucial that you know that you know the exact changes the New York SEO agency intends to make and on which pages. If you think it's necessary for the SEO specialists to get your consent before accessing and adjusting the code, go ahead and say so.
For instance, will the SEO experts modify the existing HTML code or add new title tags to it? Will they offer extra content highlighting your services and products to enhance the number and visibility of on-page keywords relevant to potential customers? Besides, do they have the plan to add new pages to your website or redesign some or all of your site's navigation?
7. How do you measure your SEO campaign's success?
To determine how successful your SEO efforts are, you need to track the amount of traffic being sent to your site and its source. An experienced SEO firm in NYC should know how to use Google Analytics along with Google Webmaster tools to track improvements on your website's ranking in search engines, the type of keywords people use to find your website, the number of links from other sites bringing traffic to yours and much more.
Remember to ask how often they would like to share these essential analytics with you. Also, find out how they plan to use the data to constantly improve your web traffic and search engine rankings. Typically, most agencies report this once or twice a month.
8. What do you need from us to carry out your campaigns?
Legit SEO companies should answer this question with a list of needs and questions. To do their work well, they should ask for detailed information regarding your audience, goals, industry, and KPIs. They should ask about what other channels you're using for digital marketing that can affect your content. They'll need to be granted access to your Google Analytics. All of these details are essential; for effective SEO. So, agencies that ask for very little from you are probably not able to develop an SEO plan for long-term success.
9. What are your rates?
Once you're happy with the interview and are convinced that hiring an SEO company in NYC can deliver, it's time to agree on the cost and get started. In doing this, find out whether the agency would like to work with monthly retainer, hourly, or project-based rates. Most agencies go with project-based payments, and the amount depends on the project's complexity.
A pricing survey by Moz shows that most contract projects are charged somewhere between $2500 and $11,500. For retainers, most firms charge between $251 and $500 per month on the lower end and approximately $2501 to $7500 per month on the mid and higher end. The study also shows that the common hourly rates are between $100 and $250. However, agencies that serve small businesses usually charge slightly lower fees per hour and month.