Last year, local companies had a difficult year because of the epidemic, but operating a company is a unique task even without a global health catastrophe. Because of the severe physical restrictions imposed by COVID-19, it is now more vital than ever for local companies to build a robust online marketing strategy based on local SEO. Whether you're new to local SEO or not, this SEO checklist can help you discover areas to improve this year to increase web traffic, sales, and profit.
Our 7-Step Local SEO Checklist
To get better results in 2022, use the seven points on this checklist to boost your local SEO.
1. Be aware of Google's ranking factors.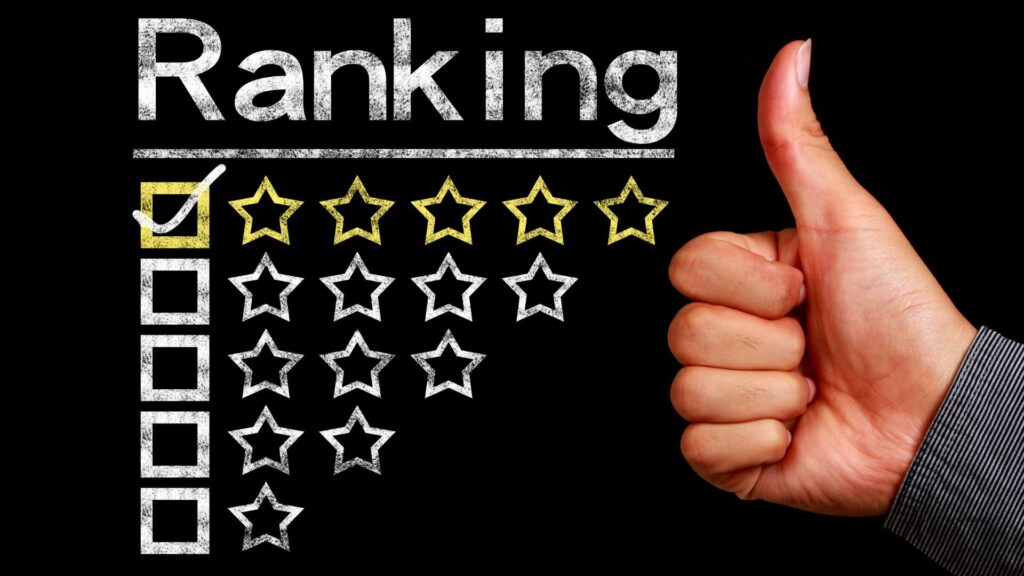 The local SEO algorithm's three most critical ranking variables stay the same: proximity, prominence, and relevancy. According to Think with Google research, mobile inquiries for "where to purchase" + "near me" have increased by more than 200 percent in the last two years — for example, where to buy flowers near me and where to buy pumpkins near me.
Fill in your current NAP (Name, Address, and Phone) data on Google My Business and relevant local directories to optimize for proximity. (I'll go into more detail on those two later.) Consistency is the most crucial thing here. Use the same citations in all places where your company is featured. If an automatically produced citation is incorrect, contact the website's editor or publisher to make the necessary modifications.
How well-credentialed your company is to determine its prominence. Reviews, ratings, social signals, mentions, links, domain authority, and other factors influence it. Make it a goal to create your company as a respected brand.
Local keyword optimization and local content marketing may help you become more relevant. Use keywords related to your listings, website, blog entries, social media postings, and so on. This increases your chances of getting discovered by the correct audience.
2. Examine Your Usability on a Mobile Device
The majority of individuals use their mobile devices to find out about local companies. It's only natural that your local SEO strategy prioritizes optimizing for mobile consumers.
Furthermore, Google is transitioning to mobile-first indexing, which means that your website's mobile version will be indexed and ranked first, rather than the desktop version. In May, Google will make page experience signals (including Core Web Vitals) an official ranking consideration. As a result, improving your website's user experience is a wise and proactive plan that you should undertake right now.
Use Google's Mobile-Friendly Test tool to see whether your website is mobile-friendly before optimizing your pages.
If your website isn't already mobile-friendly, the first step should be to adopt a responsive web design, which automatically changes the UI of a web page to whatever device a user is using. Providing uniform UI and UX across devices increases your online presence and maintains your brand image, in addition to the quantitative SEO benefit.
3. Make sure your Google Business Profile is up to date.
Optimizing their Google Business Profile is an unavoidable first step for every firm seeking to succeed on the local SEO Checklist. It's also a free tool that can get a lot of advantages, such as increased web traffic and SEO ranking.
The purpose of a Google Business Profile is to be among the top three local listings on Google since they are the only three that a Google user sees at first. For best exposure, it's critical to fill in all pertinent information properly, and it's critical to claim your Google Business listing.
There are several characteristics you should be aware of in 2022 and use responsibly. GMB, for example, adapted to the COVID-19 pandemic by adding the ability to post-pandemic-related messages to keep consumers informed as required. In the restaurant listing below, pay attention to the highlighted sections.
Aside from these features, company owners may change service qualities, notify consumers of needed safety precautions, publish COVID-19 updates, and more.
4. Put money into local content marketing.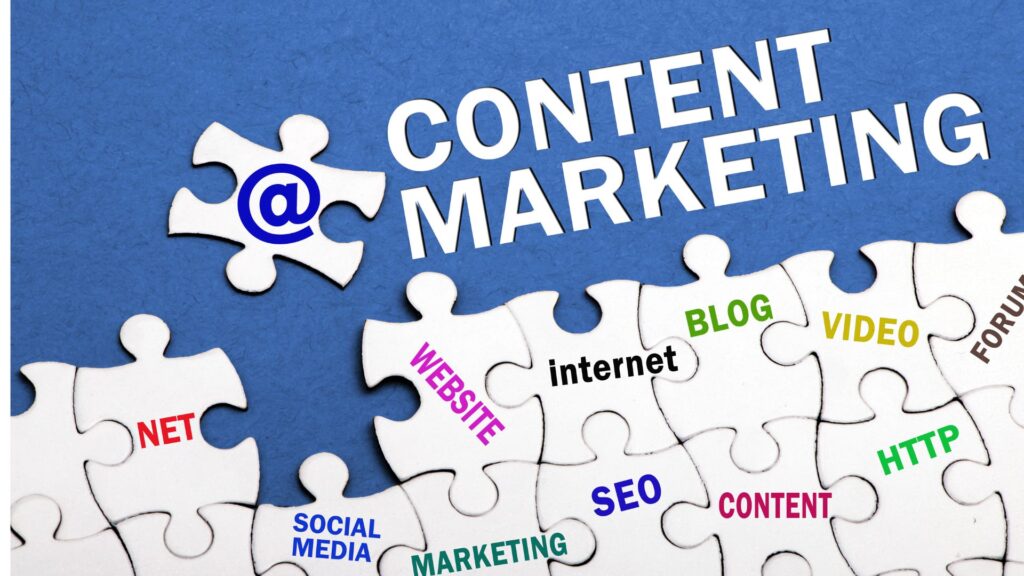 Local keywords related to your company should be researched and included in your blog articles, website, social media postings, and online profiles, among other places. Add your location to the title and meta tags of blog articles and social media postings for more focused results. Look at the SERP below and notice how each company result includes the city's name:
In any event, although choosing the appropriate keywords is critical, particularly when targeting specific locations, content marketing is more than just keywords.
Take a page from Airbnb's playbook. Despite being a worldwide company, Airbnb's content marketing example is significant since its business approach is fundamentally local.
One of the most remarkable aspects of Airbnb's content marketing approach is that it publishes actual customer tales.
"Inspire our guests, empower our hosts, and ensure everyone has a feeling of belonging in our community," says Airbnb's content strategy.
The essential takeaway here is that for content marketing to succeed, you must shift your attention away from your organization and onto the value you provide to your consumers. If this method has worked for Airbnb's millions of users, it may also work for your company.
Content marketing, on the other hand, is not restricted to written words. Including diverse media types (such as videos and podcasts) in your content marketing plan can help it succeed. Live videos, YouTube videos, webinars, vlogs, web series, short films, and user-generated videos, for example, may all be included in your content marketing plan.
5. Use Schema Markup to Improve Your Website
Schema markup is a kind of website coding that assures search engine results offer more detailed information about your organization, goods, and services. The meta description is not the same as the schema markup.
For better display on the search engine results page, schema markup specifies the shape of each piece of material (SERP). Microdata, such as schema markup, does not seem to directly impact rankings, but it can increase click-through rates, which may help you rank higher in search results and attract more visitors to your site.
Bonus SEO Tips for any Local Business
1. Concentrate on establishing local links
Link building is still a crucial SEO strategy. However, as is customary in the case of local SEO, the particular guidelines are different. Focus on gaining high-quality connections from the following key sources when it comes to local link building:
Local events are sponsored
Sponsoring events provides your company with a lot of exposure and vital links to your website on the event page and media mentions. All of these factors increase traffic. Start small when sponsoring local events, and don't restrict your sponsorship concept to money. You may sponsor events by providing guests with food (if you run a catering service).
Local Business Directories
Make sure your company's information is up to date in key web directories. Select just the most useful and respected directories. Make sure all of your local listings have the same information about your company.
Business owners often fail to update their directory entries, which may impact SEO, particularly when the status of the company has changed but the web information is inaccurate. Keep track of the inventory on which your company is listed and regularly update them with any new or relevant business information.
Press in the area.
Local newspapers should not be overlooked. According to a 2019 poll, local newspapers are still the most important journalism sources in their areas. While the virus continues to spread, local news channels have become more vital. Write press releases for local news outlets to publish, or chat to reporters and provide them with tales about your company. You may even write a systematic analysis on brand-related matters as a columnist in local media.
You may also look into branded content to assist you in getting the word out about your company in local newspapers.
Posting by Others
By publishing helpful content on other websites/blogs to reach your target audience, guest blogging enables you to increase your brand's trust. Many websites will welcome guest articles with links to your company's website and mentions of your company. Attempt to have your articles published on reputable websites in your field and area.
2. Keep an eye on your online reputation.
It might be argued that building and keeping a positive online reputation is critical to local SEO. Consider the following arguments for justification:
Local SEO ranking is influenced by reviews. Negative reviews, for example, harm a brand's image, which leads to traffic losses. On the other hand, Google likes trustworthy companies; favorable reviews earn you reputation points, which boost your ranking.
Brand mentions in the media improve the brand's image, stimulate interest in the company, and drive visitors to the website.
Social media may help you grow a following and, depending on how you interact with your audience, it can also help you improve your brand's reputation.
Those three categories are very important for your company's internet image. To maximize each element, use the following steps:
To improve your internet reputation, look for strategies to earn Google reviews for your company.
Negative feedback is unavoidable. You may, however, reply to them intelligently. Allow the reviewer to alter their mind about your company.
Earn mentions on local news and events sites by creating links.
Final Thoughts
You may need to spend more money on the local SEO checklist this year than in prior years. When people disconnect physically, online marketing is the greatest (if not the only) means to catch your target audience's attention. The techniques listed above will undoubtedly boost your local SEO and contribute to company success if properly applied.