Need to re-design your old site? Looking for professional web design services in the US? See why Sleek Web Designs is among the best in the New York area!
Hiring a Professional Web Design Company
Creating a website may appear to be a simple task at first. However, no matter how confident you are in your ability to do so, a professional web design and development firm will always deliver better results.
Hiring professionals also means you'll be able to save a lot of time and money while making more money. Websites built with the development team's extensive experience will help you stay at the top of search results. Further, such sites let you to regularly update your instances.
It's critical to realize that even after putting in a lot of effort, you won't be able to maintain the same web layout that you had before, so you'll need to use marketing tools and applications to increase your user base. Web development companies will assist you in securing higher search results in order to stay ahead of the competition. In addition, if you want to keep customers interested in your platform, you should prioritize a professional yet appealing website. Only the best web development company can include all of the necessary tools to help you update or improve the overall performance of your website.
Who is responsible for the creation of these websites and apps?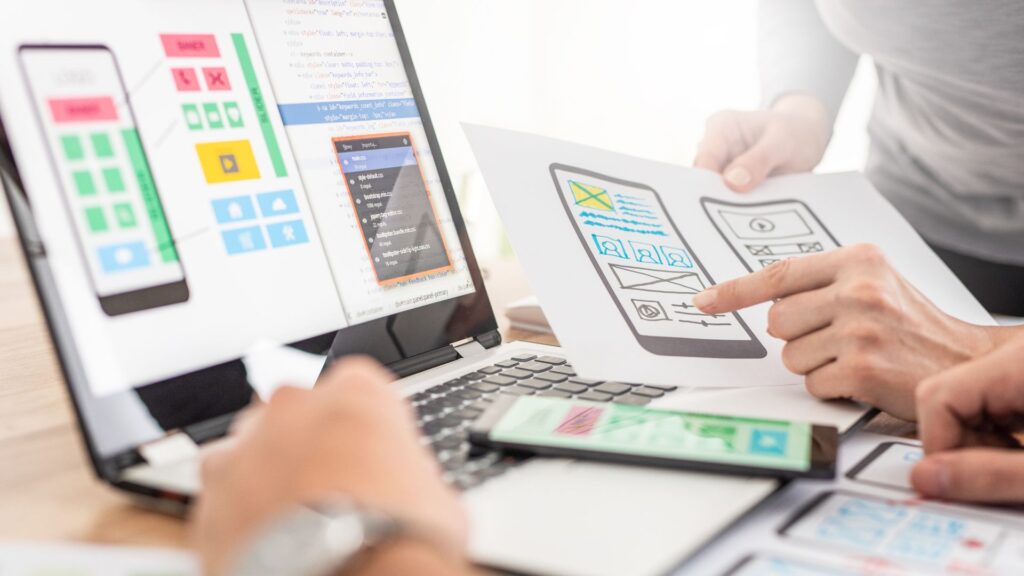 Many company owners have experimented with constructing and designing their own websites, which you would be surprised to learn about. Individuals may now investigate this process directly thanks to the introduction of many DIY platforms. However, in the vast majority of situations, the final outcome falls well short of expectations.
The majority of companies outsource their web development to firms that specialize in this field. Web development firms often employ a team of managers, programmers, software engineers, web designers, developers, and marketing specialists. These experts collaborate closely with clients to bring website and mobile application concepts to life.
Role of a Professional Web Design or Development Company
Ideating, building, maintaining, and designing websites and apps are all part of a web development company's job description. Let's have a look at it again:
Website development services
Websites exist in a variety of forms and sizes, as you may be aware from the millions of company websites available on the internet. A web development firm may tailor a website to a business's specific requirements and preferences. Similarly, today's websites are built with a mobile-first strategy, as opposed to the previous decade's webpages. This entails designing your website for smaller devices, smartphones, and then modifying it for use on a laptop or PC. A web development company's approach to building your company's website will be influenced by a number of variables. Here are some of them:
(B2B vs. B2C) business model
Your business's domain or industry
Your target audience's demographics and geographic location
The amount of money set aside for website development and upkeep.
Your ambitions and goals (both short and long-term)
Services for mobile application development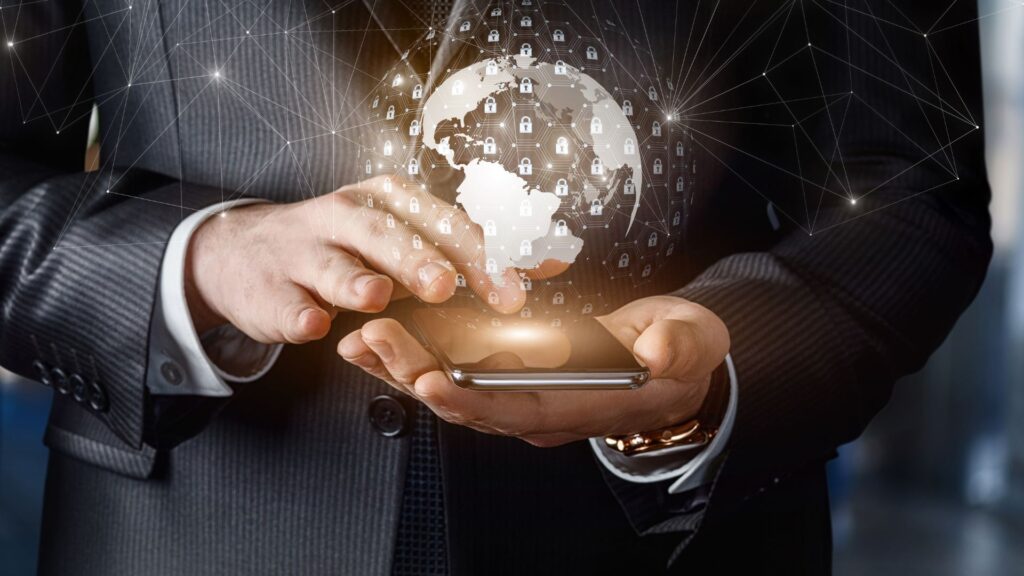 Entrepreneurs have recognized the need to use a mobile-friendly strategy. According to studies and trends, the bulk of consumers' time is spent on their cellphones. Applications, like websites, are designed with mobile phones in mind. Let's have a look at some of the elements that influence the app development process:
Platforms where your business app will be published (iOS, Android, etc.)
Your business's industry and type
Demographics of the targeted group
The application's objective
The amount of money you have set aside for the app's development and upkeep.
A web development business will often assist you with the following actions while developing an app and/or website:
Stabilize the structure, architecture, concept, and navigation.
Deciding on a programming language for your website and app (HTML, PHP, JavaScript,.NET, Laravel, etc.)
Backend programming and coding
Using pictures, movies, and sounds to create a cohesive whole.
Creating and upgrading content in accordance with industry best practices.
As a front-end developer, you work on the user interface (UI) and user experience (UX).
Prior to going live, test the website and app (testing on a staging server, beta testing).
Troubleshooting and bug fixes
Carrying out performance and speed tests
Implementing codes and going live are the tenth and eleventh steps in the process.
This internet real estate is constantly updated and maintained.
Many phases make up the web development process, the majority of which are handled by your outsourced development partner along the way. A few organizations also offer to design and construct a site or app utilizing an online Content Management System (CMS) such as WordPress, Magento, Joomla, or any of the many other platforms available.
A web development firm, in essence, collaborates with its clients and design team to provide end-to-end website and app development services.
The Benefits of Hiring the Best Web Development Firm
1. Professional Web Design agencies save you time.
Even if you have a quick concept, you probably don't have enough to design a solid or optimize the website. Besides, consider the large number of website development phases. This means you'll have to put in more time and effort to figure it out. In turn, it makes the game more time-demanding and maybe resulting in a less trustworthy website. If you aim to save money on your own, you may not really save anything. Consider how each second you spend on the website depletes the time you might be focusing on something more important. Any web design or development firm will give the platform a competitive edge and help you get the most bang for your buck.
2. The reliability of the website will improve.
What use is a website if it lacks excellent content? There are responsive web design services available. No matter how hard you try to make it work, you won't rely on a solid website if you lack the necessary expertise. If you are not a web development specialist, you will not understand that the website is not suited until it is too late. It's critical to realize that a decent website is better for business platforms, so you'll have to put in a lot of time and money to get the ideal full-stack development services and development team. Any web development company will immediately design an amazing website that will not break or crash.
3. You are provided with wonderful designs.
This is one of the most definite promises made by the best web development firms. After all, employing standard templates or formats may only result in uninteresting websites that look the same as everyone else's. All business platforms want their clients to be enthralled and enraged by their material. Nonetheless, only professional web design agencies can provide you with that. The most notable benefit is that these businesses keep the website's user-friendly layout while also offering personalisation in design.
4. decrease in load time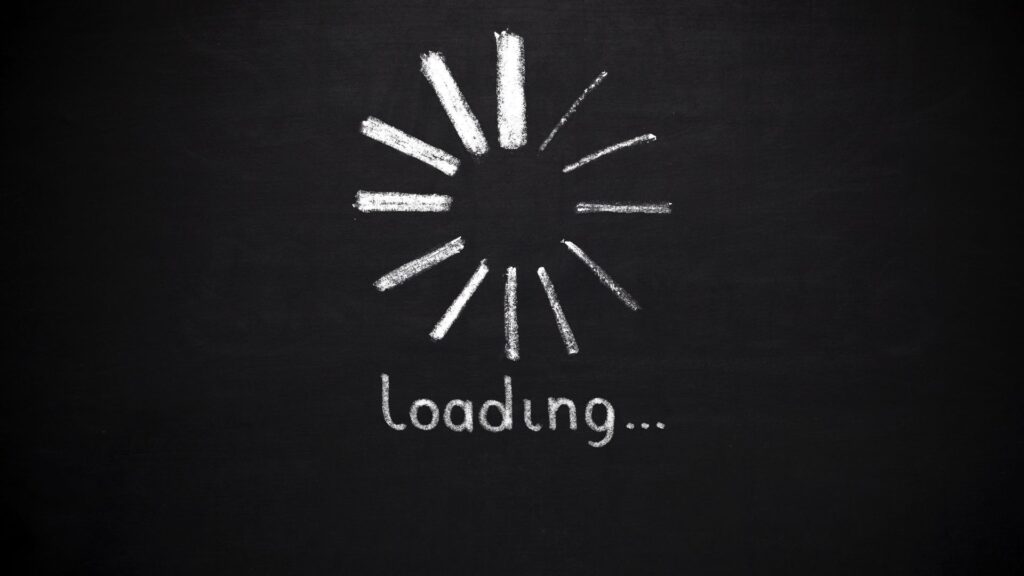 Any website built with little expertise will never be able to compete with a superb website equipped with all of the necessary plugins and tools. Fortunately, expert website development services ensure that you have all of the features you need to help your website grow. If you use the right technology for your platform, you'll always end up with an above-average or great website that isn't slowed down by lengthy loading windows.
5. It will be equipped with the most cutting-edge technologies available.
Because you are not a web developer, you may not be aware of the potential of responsive web design services and Android app development technology. Many mobile-friendly designs are continually updated and altered, removing all unnecessary baggage and making it simple to contact prospective buyers. In light of the fact that a large number of visitors look for websites on their mobile devices, it is critical that the website be mobile-friendly. Professional web development firms will create a website that can make use of cutting-edge tools and technology.
6. How about your appearance?
It takes almost a second to make an impression on your clients or users of your website, but it takes far less time to make a first impression. It indicates that a website's appearance is critical since a user's decision to stay or leave your platform is made in a fraction of a second. If you manage to provide a decent, convenient, and current website to your visitors within this time limit, they are more likely to return or continue with you. Users will never return to your website if it seems to be outdated or clumsy.
7. They seem to be reliable as well as SEO-friendly.
Everyone wants to know that a credible platform is behind the attractive website. A skilled web development business will ensure that no one rushes your project. Such a company ensures you get a site that is useful and improved. They can even provide your platform with the top search engine rankings. Thus, you'll show up in search results and a wider audience may note you.
What are the benefits of hiring a web design firm?
Finally, these are just a few of the advantages of using full-stack development services or signing a contract with a reputable web development firm. Even if the list continues on, ensure dependability, affordability, trustworthiness, professional appearance, and speed. These mark the most important factors in developing a professional website. If you lack technical skills, a professional web development business can assist you in achieving the best outcomes.