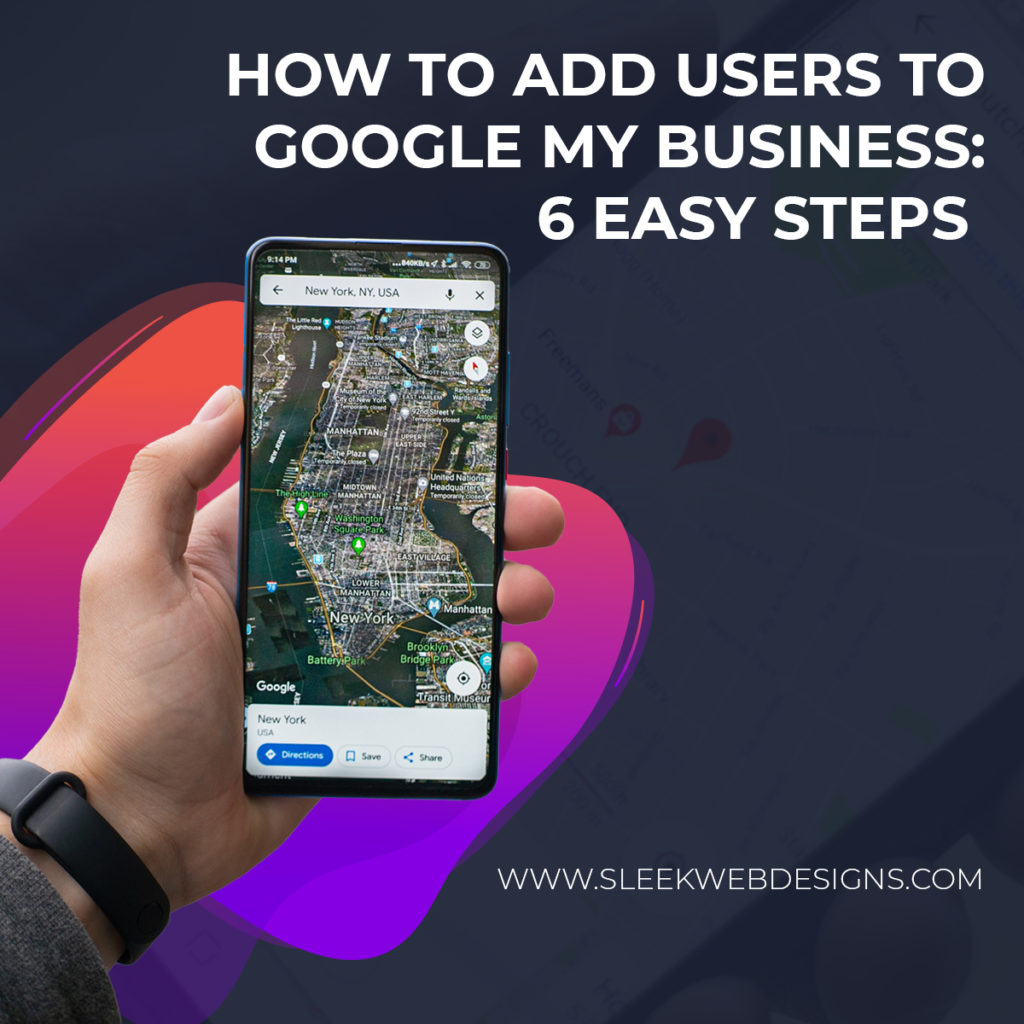 You may have known it as Google My Business (GMB) before it was rebranded to Google Business Profile (GBP). It's still the same platform where businesses can create a free business listing on Google.

The profile includes all necessary details, including location, photos, products, and services. You can add users to your Google My Business account.
Businesses with physical locations or those that involve meeting with clients are the only ones that can have a Google Business Profile.
How can you sign up and make the most of this feature?
Getting Started with Google Business Profile
The word Google is synonymous with an internet search, and there are billions of searches every day.
About 70% of internet users consider businesses with complete profiles trustworthy, well-established, and approachable. You want to tap into this trust and complete your listing for it to be effective.
Go ahead and make your profile shine. Here is where you begin:
Anyone who sees this information is a potential customer. They need the right information to easily find you when they decide to use your services or products.
Ensure your address is correct and your working hours are clear. Include your contact details and make sure the phone number works. Remember, these details will be visible on Google Maps and other Google services.
Multiple listings may throw off customers since it needs to be more organized. Several listings say you don't pay much attention to detail, leaving them worrying about how you'll serve them. One well-done listing is enough.
You have an opportunity to showcase your business for free. Customize it, so your business matches Google search queries. Include beautiful location photos that will capture the essence of your business. Nice images have a way of calling people.
Keep Updating the Information on the Profile
Things change in business, and you need to keep customers updated. Did you move locations? Did you start offering delivery services? Do you have Wifi?
Any information your customers would benefit from should go on that profile as soon as it happens.
Keep Tabs on the Information
There will be posts and reviews from different customers. You want to stay ahead of these and respond and correct where necessary.
Customers like to feel seen and heard; responding to them is a great way to achieve this. If a customer asks a question about your business, offer an answer. If someone gives a positive review, remember to thank them. Where there's a negative review, offer a polite apology and possibly better service next time or some kind of compensation where necessary.
As much as you always remind all users added to your profile to give the right answers, you may want to countercheck just to be sure.
About 4 in 5 local customers use search engines to find out about businesses before they make purchases. 85% of them trust online reviews, so you want to handle those carefully.
Why Add Users?
A business owner gets a great chance to showcase their business on GBP. They also gain access to useful insights such as how customers found your profile, the number of views, the number of clicks to your website, and information like gender, location, and age of the users.
This information is very useful, especially in the hands of an SEO expert. Your local SEO agency can use it to craft a winning digital marketing strategy to bring in more customers.
GBP allows you, as the owner, to add users without them affecting the rest of your business profile. They can work their magic and leave everything else unaltered.
Businesses with multiple locations can add a local agency according to the location to leverage their online presence in those areas.
Types of Users
There are only two types of users: owners and managers. Owners of Business Profiles are the main players and can invite other parties to become owners or managers of the profile. The difference between the two users is the level of access. Parties don't have to share sign-in information.
We'll look at the limitations that come with both later in the article. Right now, let's look at how to add users.
How to Add a User to Google Business Profile
1. Sign in to your business profile.
2. Click on the three dots (Menu), then Business Profile settings, then Managers.
3. Click on the top left menu and then on users.
4. Click on the add user icon on the top right.
5. Enter the email and choose the user's role.
6. Click 'invite,' and the process is complete.
An invitee can then accept and become an active user. You'll get an email notification when they accept your invitation. You can cancel an invitation as long as it is still pending.
The Limitations of Owners and Managers
A little caution for new owners and managers:
They must wait at least 7 days before GBP grants them access to the features. They won't be able to transfer ownership to a third party or even themselves, delete or bring back a deleted profile, and remove already existing owners and managers on the profile. Any of these actions will give an error.
If a newly added owner or manager deletes their account 7 days in, their account is automatically removed from the profile. The Primary Owner will have to redo the process if they choose to come back.
Final Word
GBP is a great tool for businesses looking to become visible to clientele within a specific locality. They can use all the insights to their advantage if they grant the right SEO agency access to their profile.
Add 2-step verification to be on the safe side. Be sure to use a secure business email address to register. That way, you'll always get notifications about sign-ins.