What does domain with privacy protection mean? The name and contact information you provide to registrars when registering a domain must be up-to-date and made publicly available, as required by ICANN.
Although there is no official Whois directory, the public output registrars must display serves as a sizable domain address book. Every Whois record contains information about the registrant, such as you, the registrar, Namecheap, the name servers, the expiration date, and other things. Name, address, phone number, and email are the details you provide.
This information is a crucial resource if any problems should occur with your domain, such as a dispute over ownership. It must be publicly shared by default, per ICANN (unless the GDPR protects you, but more on this later).
There are several disadvantages to making your registration information public. The most significant one is that anybody may access your information online and use it as they want, even spam you.
One option is to employ a domain privacy service if you want to ensure that the public cannot access your personal contact information.
Therefore, how significant is domain privacy, and what does it imply for you? Now let's get started.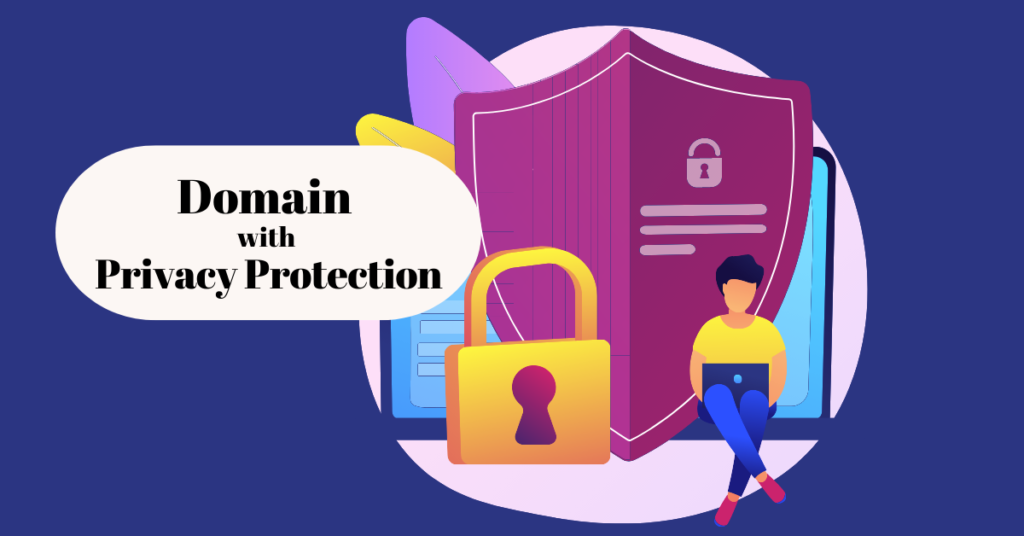 WHY DO I NEED DOMAIN PRIVACY PROTECTION?
Are you uncertain if domain privacy is necessary? Or, you have bought a new domain name and are eager to start developing your brand online.
Anyone who owns a website, whether for a company, organization, or personal use, is expected to supply complete and correct contact information for their domain by ICANN (and also by registries not under ICANN's control). This data must, by default, be made available to the public.
You may use any free Whois search engine to access publicly available Whois data for registered domain names, and anybody can retrieve the results. In this case, they will get your personal information if it is not safeguarded.
Your personal information is completely exposed, making it possible for spammers, unwanted sales and marketing calls, and domain hijackers to access it.
With domain privacy protection, your contact information is kept private by using email addresses created randomly and domain privacy protection's contact information in place of your actual contact information.
What Does Domain Privacy Protection Do?
Whois Service for Free
WHAT IS THE PROCESS?
Your contact information is hidden and replaced with anonymous data by their selected Whois privacy service provider, Withheld for Privacy. You will thus be protected against telemarketers, junk mail, and identity thieves.
Importantly, their privacy service provider does not need your contact information, so it is safe and private with them.
When people explore your domain name, they will find anonymous domain registration details like the one in the example below.
UNPROTECTED
Your Real Name
Name of your company
Your home address
Your Phone No.
Your Email Address
DOMAIN PRIVACY PROTECTED
Withheld to Protect Privacy
Withheld offers the privacy service for Privacy EHF.
Kalkofnsvegur 2, Iceland
(354) 421-2434
Free WHOIS Privacy Domain Protection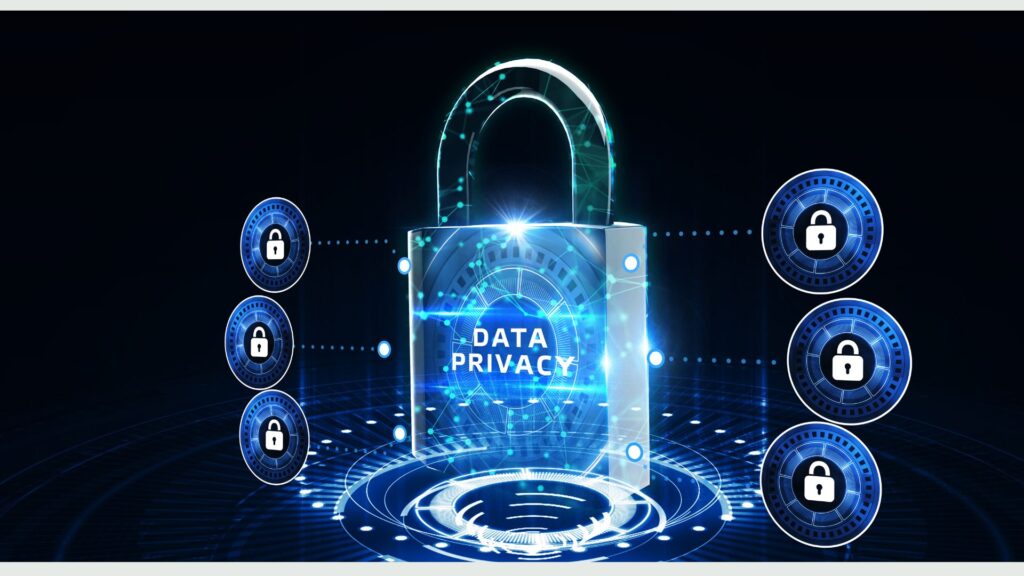 When registering a domain, ICANN mandates that the registrar provide your contact details to the Internet's Whois Database for inclusion.
This personal information is swapped out with contact information that the free Whois privacy service has anonymized. Doing this can prevent the mining and other uses of your private information for unlawful marketing or identity theft.
Furthermore, withheld for Privacy, their privacy partner does not demand your information to use their private services.
Iceland is home to Withheld for Privacy and is renowned for having high privacy laws.
Choose Namecheap immediately if you're searching for a domain registrar that offers free Whois privacy service.
For additional information, see their post What Is Domain Privacy?
Benefits
The advantages of Whois security. Let's discuss the advantages if you're debating if private domain registration is worthwhile.
Guard your private information
Online identity theft is a significant issue because domain name registration requires personal information. If someone obtains this data, you or your company may have significant issues. This information is hidden by Whois protection. Domain privacy is essential to guard against your information falling into the wrong hands.
Avoid unwelcome marketing contact.
Including your contact details next to your domain encourages spammers, telemarketers, salesmen, and criminals who wish to take advantage of you. Some people search the Whois database for contact information, especially searching recently registered domains. Soon after registering, you can be targeted with emails and phone calls offering web marketing and SEO services. Buying domain privacy protection is worthwhile only to stop these contacts!
Reduce spam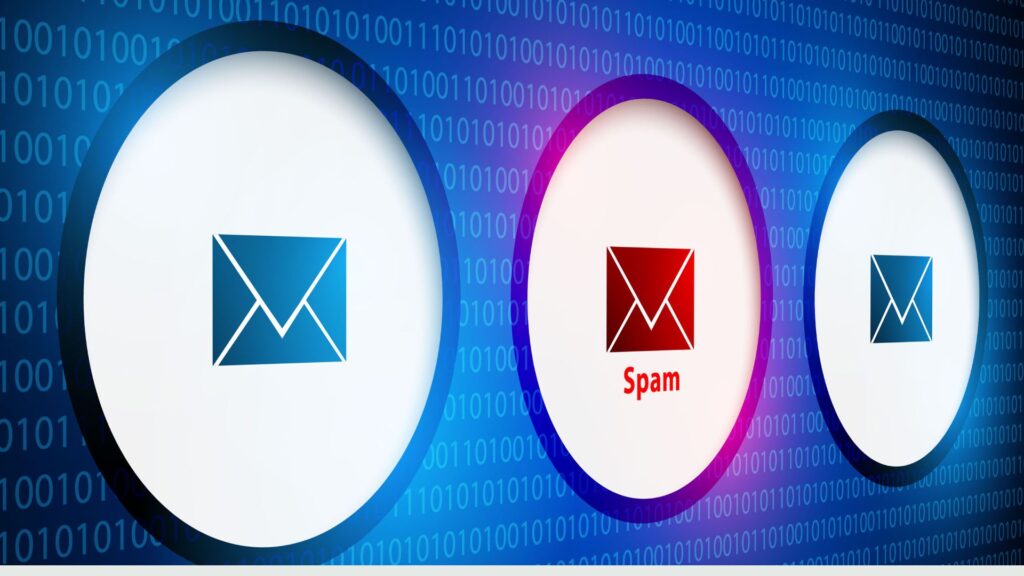 To safeguard your email and reduce unwanted emails from spammers, you must register your domain name privately. In the Whois database, your domain registrar will substitute an alias email for your own, reducing the possibility of phishing emails. If you employ domain privacy protection, such phishing emails that seek to get your private information, usernames, passwords, etc., won't get through to your actual email.
More authority over your data
They won't share your personal information further because of the domain privacy protection that keeps it safe and secure.
FAQs
WHAT IS DOMAIN PRIVACY PROTECTION?
To prevent unauthorized individuals from accessing your personal information in the Whois database, domain registrars provide domain privacy protection. Besides, you can ensure that private information is kept secret by paying for the services. Also, protected from identity theft.
DOMAINS PRIVACY PROTECTION BLUEHOST: WHAT IS IT?
The WHOIS database makes the name, email address, phone number, and even the home location of anybody who registers a domain publicly accessible online. This occurs due to domain name rules requiring all domain name owners to provide their contact details.
Most individuals use Domain Privacy because they don't want their personal contact information to be visible to the public, where fraudsters, hackers, and others may view it. With Bluehost's Domain Privacy + Protection service, your private contact information will be concealed from the public WHOIS database and swapped out for standard Bluehost contact details. They may protect your personal contact information, but you are still the domain name's owner.
You are shielded by Domain Privacy + Protection from:
Unwanted email, including spam.
Unwanted mail and phone calls.
Identity fraud
Domain transfers made fraudulently.
Your rivals' ability to find out which domains you possess.
SEO and malware blocklists
DOMAIN PRIVACY PROTECTION HOSTGATOR: WHAT IS IT?
You may keep your name and contact information secret by adding domain privacy protection and WHOIS protection to your domain name registration.
Furthermore, the domain registrar you choose must inform ICANN (The Internet Corporation for Assigned Names and Numbers) WHOIS of the new website owner every time you register.. This makes it possible to find the website owner if a website breaks the law.
However, it implies that everyone who runs a website risks disclosing sensitive personal data to the whole internet, including your home address, contact information, and email address.
Domain privacy protection offers the option to have your registrar submit their contact information instead of yours if you don't feel comfortable doing it. It prevents your personal information made public while keeping you compliance with ICANN's rules.
HOW SAFE ARE FREE DOMAINS?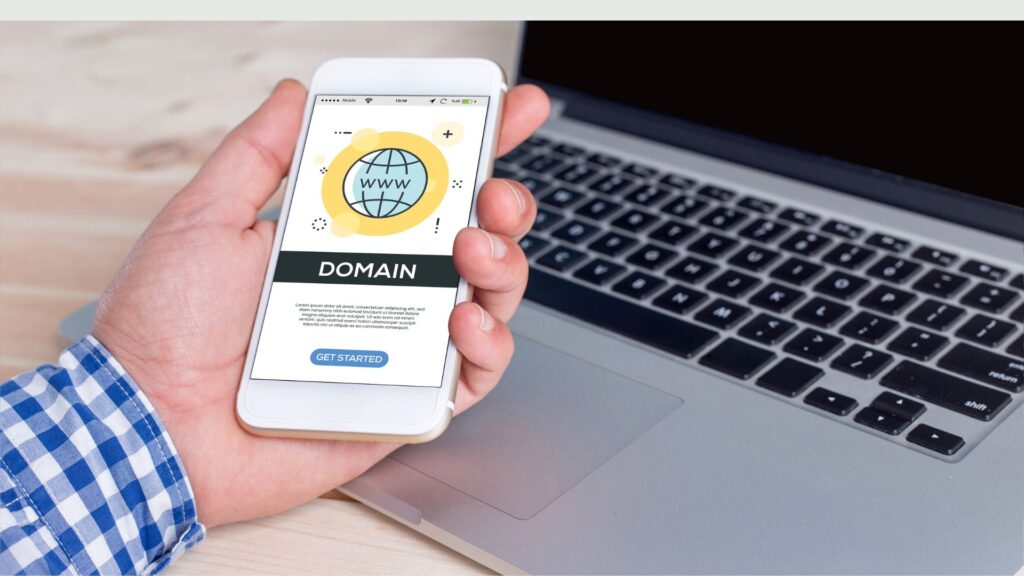 At Namecheap, your website's security and privacy come first, and they constantly promote the online rights of people and customers. They want to maintain the Internet-accessible, unrestricted, and secure for everyone.
Moreover, where security is a top priority, Name cheap offers cheap Domain name. They provide various services, including SSL certificates, two-factor authentication, and, most significantly, cost-free domain privacy protection for life to keep your domain name secure.
WHOIS PRIVACY: IS IT WORTH IT?
Not all identity thieves wants to obtain your credit card details. Many may attempt to exploit your information to take over your website, open accounts in your name, or cause other types of online havoc. Therefore, WHOIS privacy will decrease the chance of
Protect yourself against identity theft and fraud. Your contact information won't appear in the public Whois database.
With each new registration or transfer, you get free for life. Because Namecheap values privacy so much, this service is provided without charge.
Prevent spam junk in your inbox. No contact information means no spam emails.
Is Domain Privacy Protection Worth It
Your privacy matters.
You must provide and keep up-to-date contact information for the public Whois database when registering a domain. To control domain registration and ownership, ICANN requires this.
They firmly think everyone has the right to privacy, even if this is often available to marketing companies, spammers, and internet fraudsters.
With every new registration and transfer, they provide free lifetime domain privacy protection.
With every new registration and transfer, they provide free lifetime domain privacy protection.
Their domain privacy service provider does not need access to your data to function. They will keep any information you provide to Namecheap. The program conceals your contact information and swaps your actual email address with a specific anonymous email address that you may switch out as often as you want.
WHY NAMECHEAP
At Namecheap, your website's security and privacy are their top priorities, and they consistently respect the rights of people and customers online. Their goal is to maintain the Internet accessible, unrestricted, and secure for everyone.
Expand your company with excellent goods and services at costs that won't break the bank. They don't provide it if it doesn't improve your online experience.
You are protected by a Support Team that is well known for being the most informed, cordial, and skilled in the industry. You may get help from real people at any time, day or night, seven days a week.