WordPress Development Services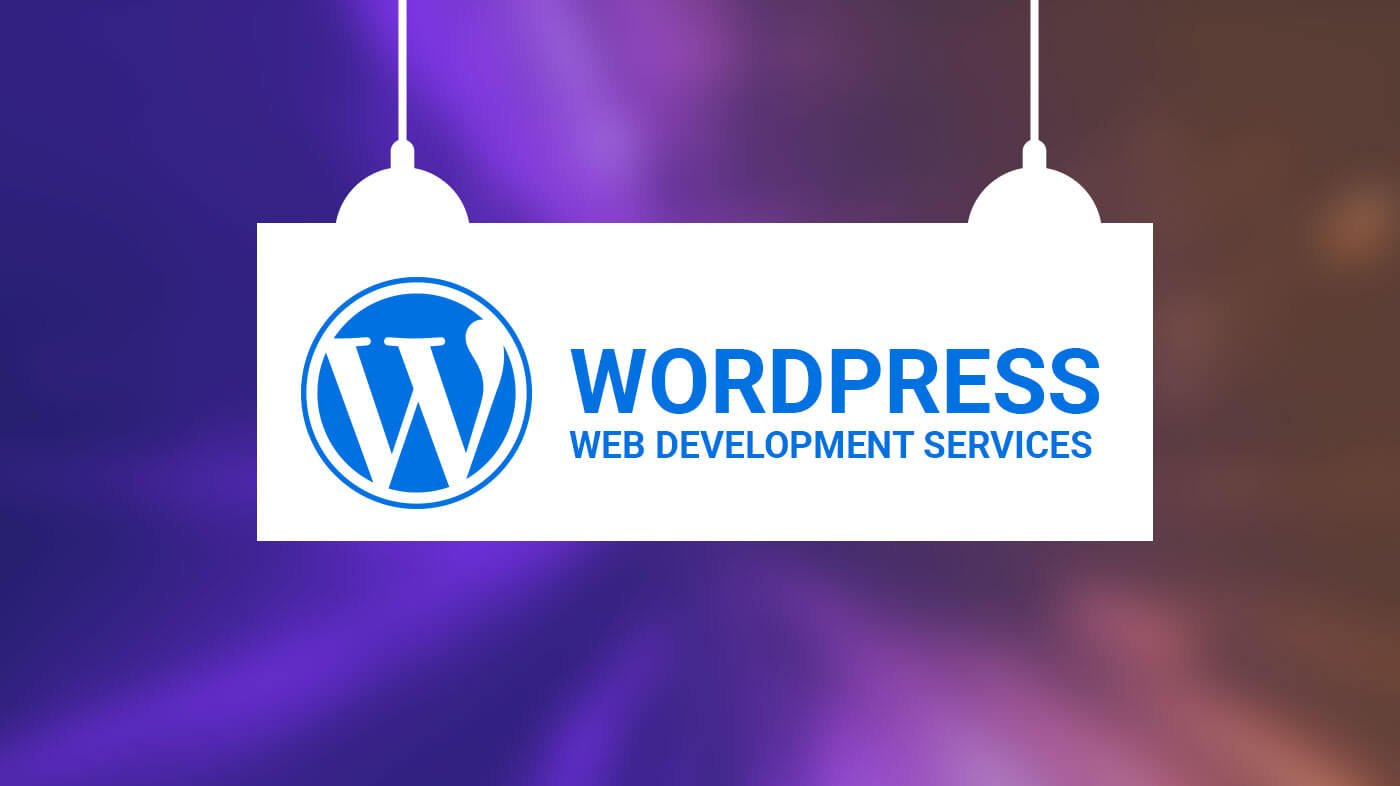 WordPress Development Services
Hire the best WordPress Development Company for your service to increase your agency revenue!
WordPress Development Services
Our WordPress web development services have helped more than 500 companies across the world generate 150+ websites per month. With our WordPress Development Services, we think our quest to create powerful digital solutions and a positive user experience has only just begun.
Our WordPress website design and development services are tailored to the unique needs of each client, and we create fully optimized, SEO-savvy WordPress sites on time. WordPress developers on our staff adhere to strict coding standards to ensure that the final products are secure and scalable. Dedicated project managers assist you with a smooth handover of your WordPress Development Services using this. You have the option of choosing a project-based approach or managing your projects on your own by using our Offshore Remote Teams model to hire resources.
Our Thoughts about WordPress
There is a wide range of viewpoints and notions associated with WordPress. Here's what the professionals at Codup have to say about the well-known content management system.
WordPress is more than a content management system; it's a digital powerhouse for the digital era. With our WordPress Development Services, you can take advantage of WordPress's unrestricted freedom as a CMS and as a foundation for website development without sacrificing quality.
It's often believed that WordPress isn't scalable enough. We have no choice but to disagree with this point of view. WordPress is used by some of the world's top businesses as part of their overall technological stacks, and we can assist you too. Our WordPress developers are well-versed with the inner workings of WordPress and can assist you in scaling your WordPress solutions to meet your needs, no matter how large or small they are.
WordPress excels in a wide range of areas. The downside is that it won't solve all your IT problems. You can rely on our professional advice to help you decide whether or not it belongs in your IT stack and when it shouldn't.
We put together teams of the best software engineers, designers, project managers, and product managers from our worldwide talent network to meet your specific business requirements. Subject matter knowledge and years of experience working in managed teams are important considerations when hiring.
Senior software engineers, programmers, and architects with experience in hundreds of technologies.
Digital product managers and scrum product owners with experience in a wide range of sectors, including banking, healthcare, e-commerce, and more.
Designers are people who create things.
Experts in the fields of a user interface, user experience, visual design, and interaction design, as well as various artists, animators, and others.
Managing digital and technological projects requires knowledge of a wide range of PM frameworks and approaches.
Services for WordPress Development
Tendering WordPress Development Services That Bring Results
Explore various methods of development to achieve greater heights of success.
Installation and Configuration
Because of our extensive industry knowledge, we make the installation and configuration procedure simple. Our software engineers use their knowledge and expertise to streamline the process.
Design for Responsiveness
As a reputable web design firm, we create WordPress-based websites that provide a great user experience. We make certain that the website works and looks great on all major browsers and mobile devices.
Our experts are highly skilled and will update and manage your website quickly and effectively. They have a history of providing technical support and maintenance services, so they can stay up with the latest changes.
We can solve all of the issues with your current WordPress site and get it up and running smoothly again. Our quality analysts devote their time and effort to thoroughly testing the website's functionality and usability to guarantee that it operates at peak efficiency.
It's not easy to migrate WordPress, but we'll make it as simple as possible for you. In a matter of minutes, we can move your website to a new server without losing any data. Because of our experience, we can move quickly through the whole migration procedure.
We cater to a wide range of company requirements by developing WordPress plugins and extensions that are specifically tailored to meet those demands. Plugins allow us to customize your website to meet your specific company requirements.
We specialize in streamlining and speeding up the content development process so that your site is always current. Using WP CMS, we can create a website that's simple to maintain and compliant with industry standards.
We know how to work with WooCommerce and how to create a custom eCommerce website for your business. We include all of the required plugins and functionalities to create an eCommerce website with a strong online presence.
We are masters in the integration of numerous payment gateways and approaches to a WordPress website, to provide a flawless transactional experience for customers throughout the world. As a result, we've taken extra precautions to ensure your privacy is protected.
Reasons to Choose Us as Your WordPress Development Company
Start-ups, small and medium-sized businesses, and large corporations can benefit from our WordPress site development services.
We have a group of highly skilled WordPress developers that are well-versed in the system. No matter how complicated a WordPress development project may be, our staff is up to the task.
We make your website's pictures, fonts, and other elements load more quickly. Our WordPress development services include everything from website optimization to server tweaking to ensure a fast-loading site.
Methodologies that have been tried and tested
We have a lot of expertise in WordPress website building and have tried a lot of different things along the way. We create cutting-edge solutions for our customers.
Sparx IT Solutions is a trusted WordPress website development business that creates high-quality and high-performing WordPress websites. Our programmers follow a wide range of guidelines while creating custom software solutions for our clients.
We design admin panels that are straightforward for webmasters to utilize. Using our WordPress website design service, we can develop a unique admin panel that makes managing and updating websites a breeze.
WordPress Support & Upkeep
A trustworthy WordPress development firm will not only give top-notch services but will also address your concerns once they have arisen. If you have any issues with your site, please get in touch with us so we can assist you.
When it comes to coding your WordPress website, our programmers use the most recent best practices. To make sure your website is optimized for search engines, we also take care of other aspects of it.
Astringent testing process
We put our products through a lot of testing to make sure they're bug-free before they leave our hands. We test the website on a variety of current web browsers, including Chrome, Firefox, and Safari, to make sure it works on all of them.
Because we value our clients' confidentiality and privacy, we are willing to sign an NDA to reassure them about their WordPress web development project. Our software development procedure is very secure.
How are Sleek Web Designs' WordPress developers different?
Sleek Web Designs rigorously screens all of its WordPress developers to guarantee that you are only matched with the most qualified individuals. Each year, less than 3% of the more than 100,000 people who apply to join the Sleek Web Designs network are accepted. To understand your goals, technical demands, and team dynamics, you'll work with engineering specialists (never with generic recruiters or HR staff). As a consequence, you'll receive carefully screened candidates from our network that are precisely suited to your company's requirements.
What other services does Sleek Web Designs provide?
Additionally, being a WordPress development business, we also provide WordPress website development services. We build cross-functional teams of senior project managers, web developers, web design and WordPress design specialists, and other technical talents via our Sleek Web Designs Projects team. To construct a fully working WordPress site or WordPress CMS, our developers follow a well-defined procedure.
Can I hire WordPress developers in less than 48 hours through Sleek Web Designs?
You may be able to begin working with a WordPress developer as soon as 48 hours after signing up, depending on your availability or ability to advance quickly.
What type of talent does Sleek Web Designs have?
Our platform is home to a wide spectrum of people with various skillsets, experiences, and educational backgrounds. From software engineers to UX and website design professionals to project managers and product managers, we have a diverse group of freelancers. Using open-source programming languages is a strength of our team's front-end and back-end development teams. Aside from that, they've worked on a variety of different WordPress projects over the years, including the creation of e-commerce stores using WooCommerce, business websites using WordPress, and SEO-friendly WordPress new sites.
What is the no-risk trial period for Sleek Web Designs WordPress developers?
We make certain that every collaboration between you and your developer starts with a trial period of up to two weeks. As a result, you'll have plenty of time to verify whether or not the partnership will be a success. If you're happy with the outcomes, we'll bill you for the time spent and allow you to extend the engagement as long as you wish. You won't be charged if you're not satisfied. After that, we may either part ways or present you with another expert who would be a better fit and with whom we will begin a second, risk-free trial.